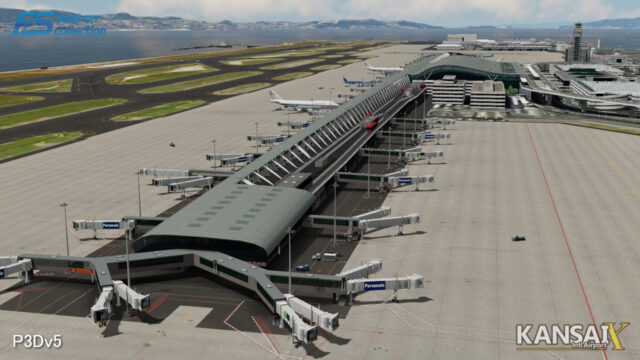 Technobrain's "KANSAI INTL AIRPORT(RJBB)" is on simMarket now. And it's directly available on sale 25% OFF just like the rest of the author's airports, as they are used to do at every new product release.
Kansai International Airport (KIX), located in the offshore of Senshu, Osaka bay, opened as Japan's first 24-hour airport in 1994. Served by numerous airlines as well as freighters, KIX is a largest and busiest international airport in Kansai area, deserved to be called as a Gateway in Asia. Many LCCs in Asia also offer services in KIX.
Product Features
Extremely realistic airport
Animated CTRL+J jetways
AFX file representing actual airline parking positions(Some parking lots can park the default aircraft)
Excellent night techniques, realistic runway lighting according to official documents of the airport
Pseudo shadows
Add enhanced ground texture and autogen buildings and vegetation
Road traffic
Added dynamic lighting to all apron lights. P3Dv4 or later (User option)
Functionality verified: Orbx FTX Global BASE Pack ver. 1.4.3 *1
Version for FSX/FSX SE/P3Dv2/P3Dv3/P3Dv4/P3Dv5
Much more…..
*1: The priority level in the scenery library may need to be changed.