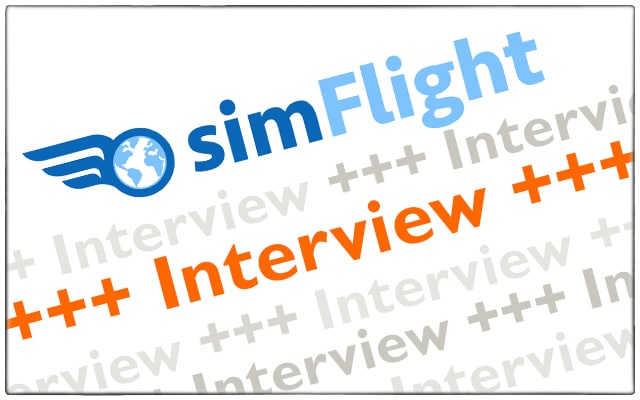 Our Partnersite simFlight.de started an Cooperation with "Captain Joe" aka. Joe Diebolder. Joe is a real Boeing 747 Pilot and a YouTube Star with more then 1,4 Mio Follower. With this interview we introduce our column "Ask Captain Joe". If you have any questions to Joe, please send us an email to redaktion@simFlight.de.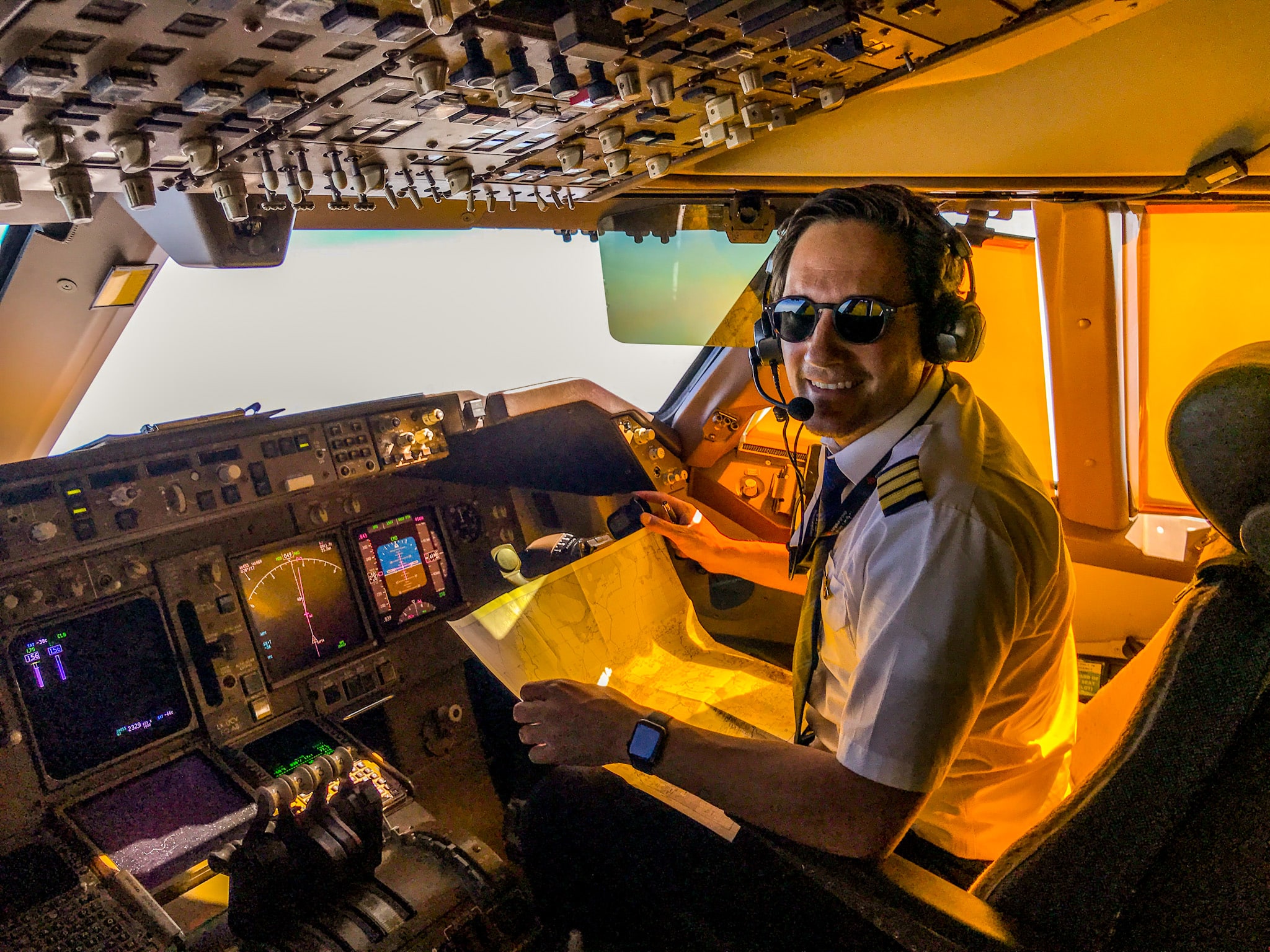 We translated the german interview (with help of www.deepl.com)
Why did you "hang up" the dental technician and become a pilot?
I grew up in a family of dentists and know the advantages and disadvantages of the profession. My biggest concern was the monotony of the profession and I couldn't imagine doing it all my life. Flying is much more exciting!
The insolvency of AirBerlin was certainly very moving for you? How was your last AB flight, what has changed for you?
My last landing with Airberlin was in Catania, Sicily. I had a great crew with me and two friends of mine were also on board. So my last flight was not so emotional. But after the last Airberlin flight from Munich to Tegel the next day the ATC conversations were on Youtube and tears were running down! I loved this company!
What was the biggest challenge for you during the conversion from the A320 family to the Jumbo?
At the beginning I was a bit worried about the trim. After eight years on the A320, with auto-trim, you can "unlearn" that. After 2 minutes in the simulator everything was back to the old. "Fly this thing like a Cessna" said the instructor. But a big difference is the inertia of the jumbo. If you don't fly exactly towards the centerline at 500 feet, corrections that were no problem in the A320 can quickly lead to a go-around on the 747!
How do you see the future of aviation? The topic of corona cannot be ignored here either, and before that it has already crunched on some corners?
Fortunately, I am almost not affected by the Corona pandemic. On the contrary, cargo aviation is booming, I fly more than ever before!
However, my personal opinion is that aviation will recover from this crisis, I'm sure, but it will take a few years.
Do you also fly privately? Which airplanes have you already flown – which patterns (whether historical or current, large or small) would appeal to you?
I still fly privately from time to time, but I would like to fly more in small planes again. The list of airplanes I have already flown is very long. From the Pilatus Porter, to Beech King Air, Christian Eagle, Extra 300 and many more. But one, my absolute dream, is still missing: The Supermarine Spitfire! But there is already something planned!
Hand on heart: do you get into the cockpit every day with fun and joy or is it "an office job with great views"?
If not, I would have looked for another job long ago! You are responsible for yourself how you arrange your life or day. I am looking forward to every flight I start and finish safely! Every flight is different, especially on long distance flights.

You have already made some videos with Microsoft Flight Simulator. What motivated you to get into flight simulation? Was it always a hobby?
A very good friend and aircraft mechanic invited me to his home to operate a simulator flight with him. We tried to make this flight as realistic as possible. With loadsheet, boarding, ATC, live weather etc. I was so excited about it that I asked him to build a simulator computer so that I could operate such flights myself. Now I use the simulator as a procedure trainer, for example to practice approaches at airports where we fly very rarely and of course to create YouTube videos.
Does it have an added value for real pilots to work with a flight simulator on their home PC and does it benefit young people who want to get into real flying?
Absolutely! I wish I had such a great tool for 15 years. In my eyes a flight simulator is not a game, but a pure training tool, if you use it accordingly. Therefore you can always see in my videos how I use checklists to get as close as possible to real flying. This is by far the best preparation for everyone who dreams of a job in the cockpit! Without a checklist it also works, but the learning effect in my eyes is relatively small.
There was once a saying that a simulator pilot would perhaps be able to land the airliner in good conditions, but would fail because of the seat adjustment. In other words: there are things apart from what we can simulate on the PC and there is still a lot to do in the cockpit. What are we missing there?
Force feedback! Years ago I took a friend of mine who only flies PC flight simulators into a full-flight simulator (Boeing 737). He knew a lot about the systems, checklists etc. but when it came to flying he had a lot of trouble with the trim and control pressure. He was able to land the plane, but only with plenty of instruction from me. Still I was amazed how much he had learned about the plane just by using the flight simulator on his PC.
Those of you who have been watching your videos for quite some time would surely like to know where you got your Monday motivational slogans from?
I am always working on myself, always trying to improve and develop myself further. There is no getting around "self-help books". That's where the slogans come from!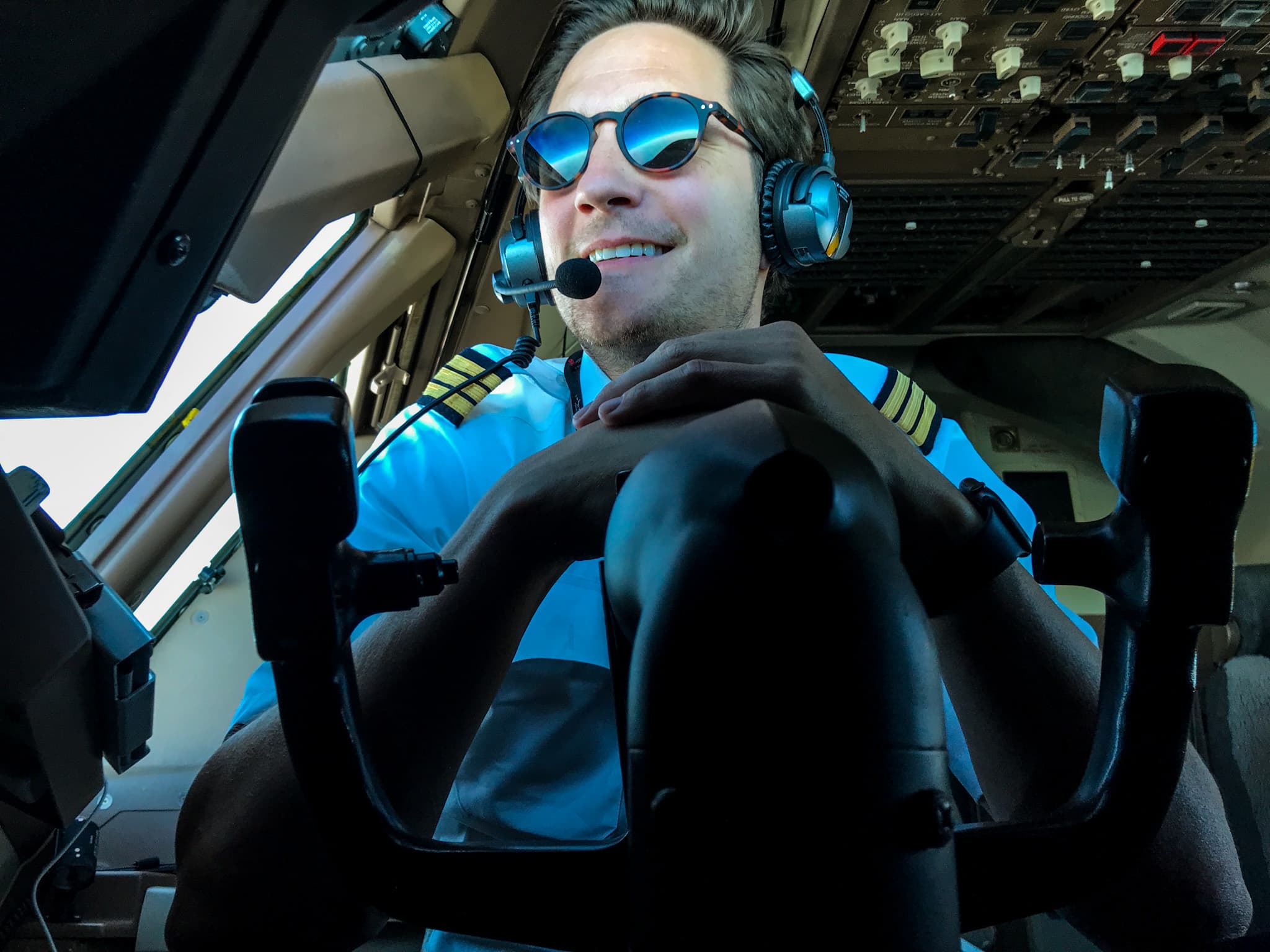 Find more of Captain Joe: