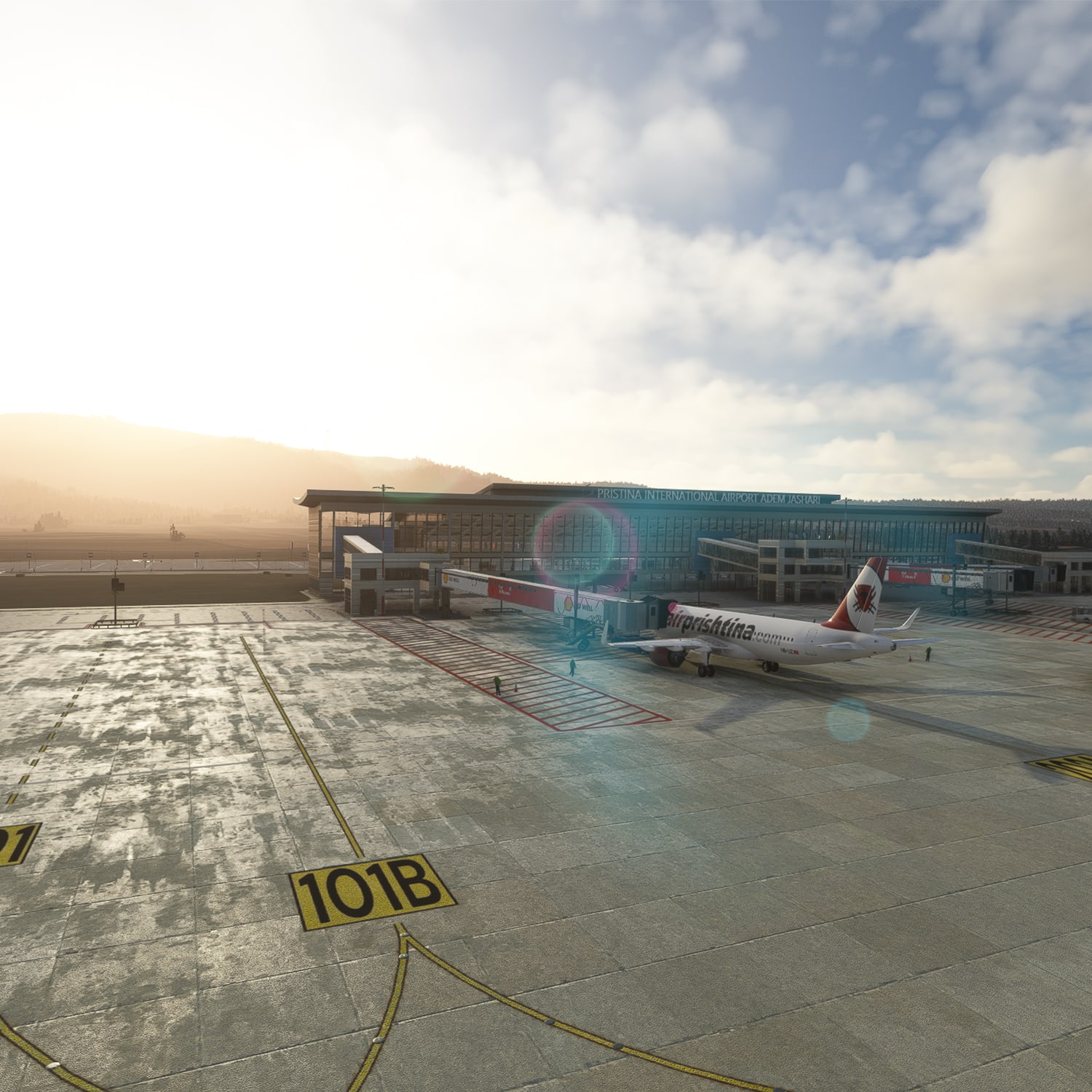 With the last preview albums posted by M'M Simulations, you get an overview of their next airport coming for MSFS, in Kosovo, a little country in the European region of Balkans : BKPR Pristina.
Several of these preview screenshots show very well the PBR materials and the building or jetway details that look ready for release. There must be night lighting, or animations and special effects that remain on the to-do list.
Currently at simMarket, there is a 35% OFF sale on most products by M'M Simulations until September 30th.