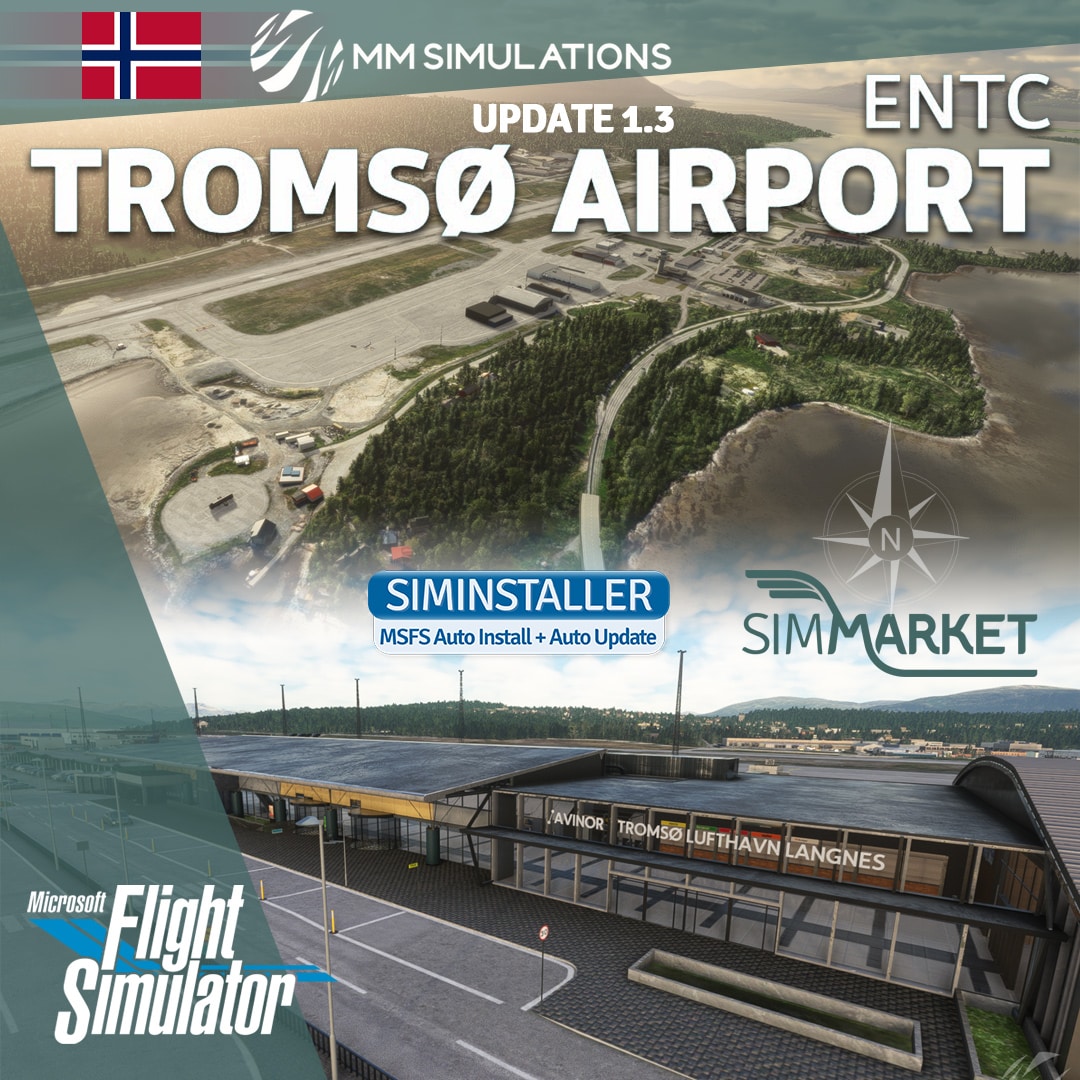 simMarket hosts the update v1.3 for the Norwegian scenery of Tromsø MSFS. MM Simulations replaced the animated people by more people without animation in order to improve the performance.
And they also changed the runway and apron textures. With Siminstaller, just run the simMarket app and check your product updates. It's installed in one click.
Their airports are currently on sale at simMarket 30% OFF until January 02nd.