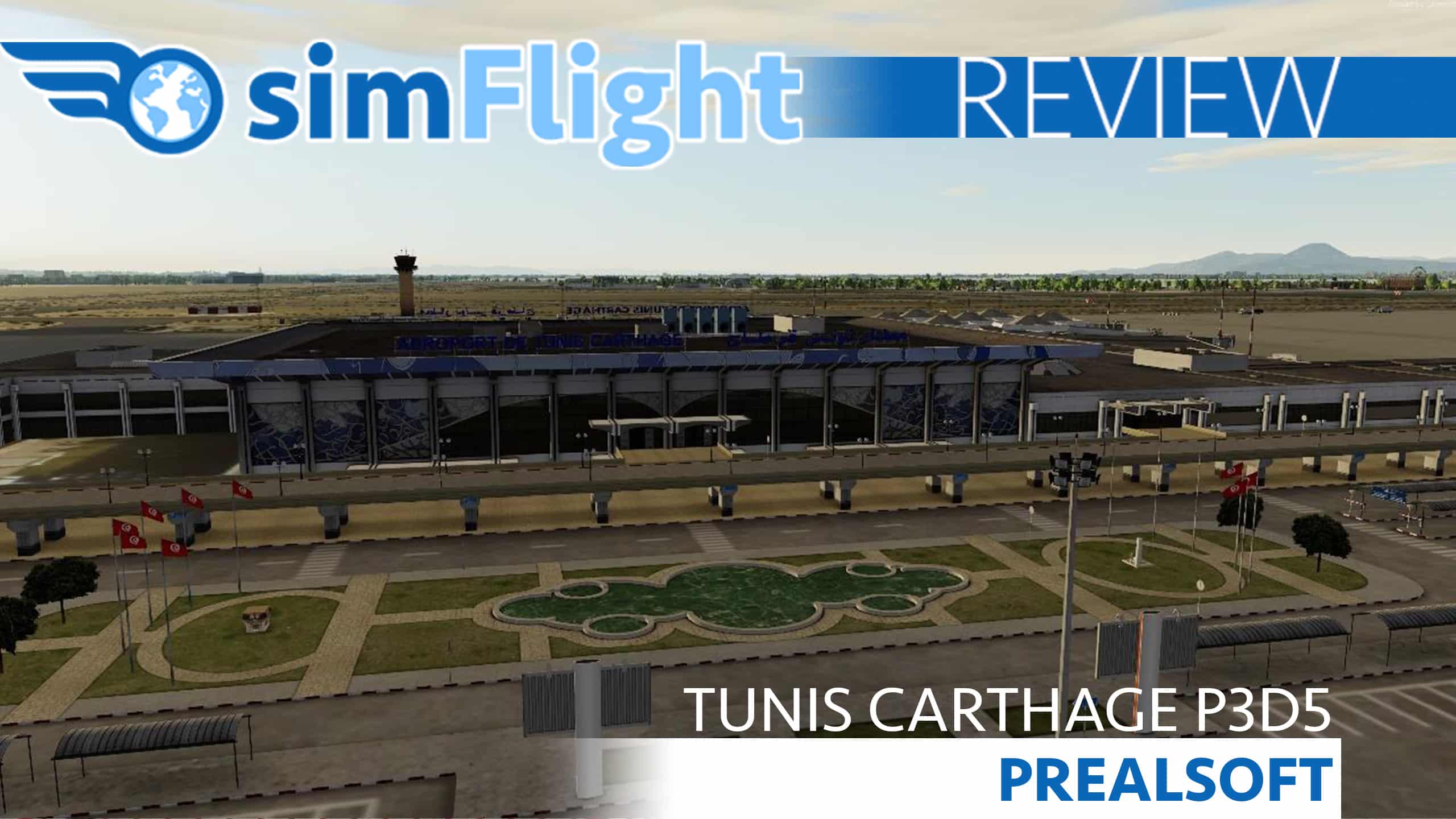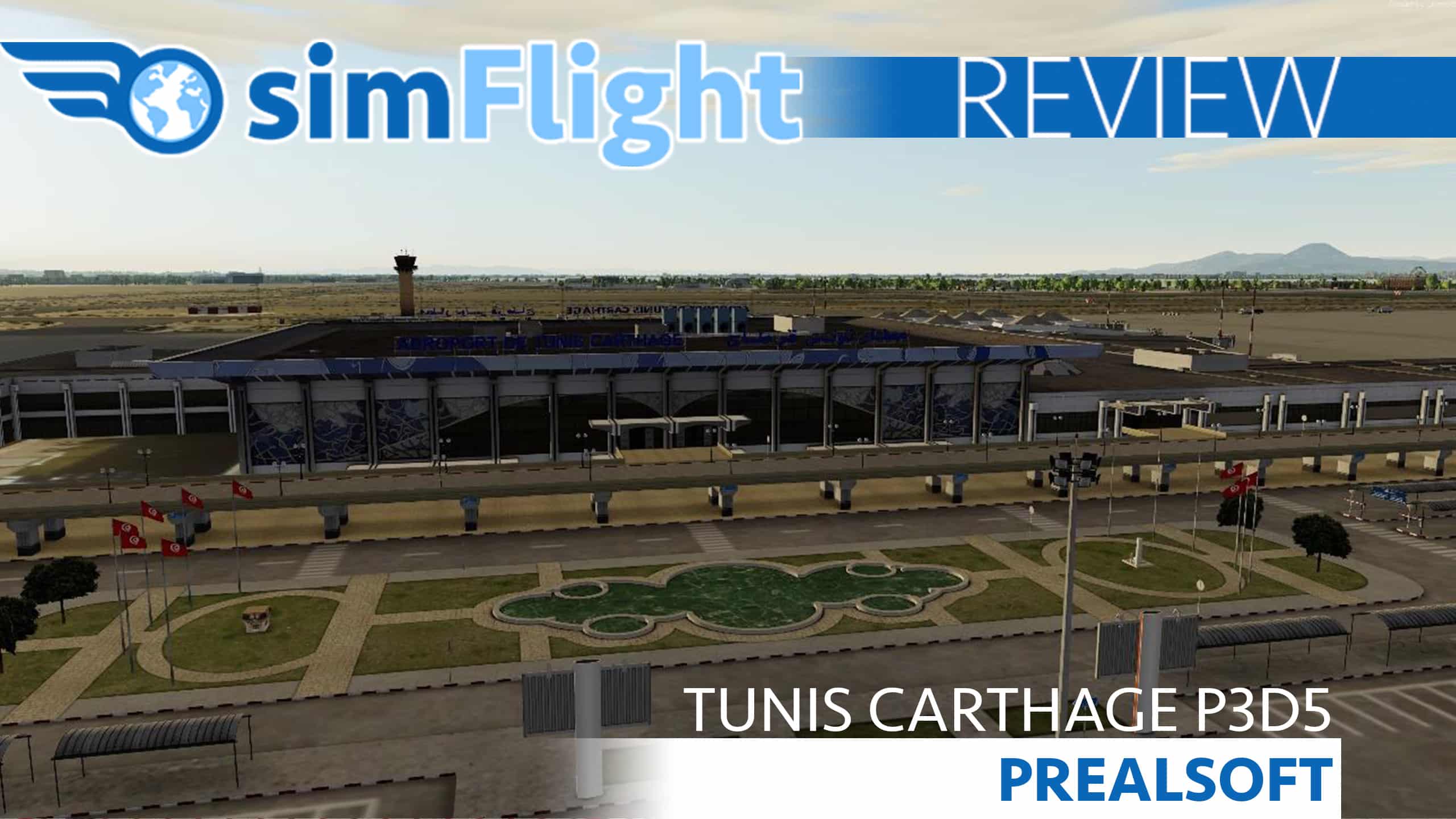 By Nadeem Z
Airport Overview
PREALSOFT, renowned North African Developer have just released a much-awaited rendition of
Tunis Carthage Airport International Airport in Tunisia. This airport has been missing from our
simulators for a very long time and PREALSOFT have delivered. Located in the Country of Tunisia
home to mainly Tunisair and Nouvelair, DTTA is a two-runway airport with one main terminal and
offers direct routes to almost 50+ destinations around the world. The Carthage Airport is also used
as an international hub for Tunisair Airways connecting various cities in Europe, Middle East and
Africa via Tunis.
Airport Features
The PREALSOFT product offers amazing features which take advantage of the latest P3D
technologies such as Dynamic Lighting and PBR Textures which are considered a must in today's
payware quality product. PREALSOFT have also included High-Resolution ground texture files
which are native to P3D and Ambient Occlusion and various animations effects which give a great
realistic feel to the airport and its surroundings via the custom Autogen which comes included in
the Airport. Additionally, PREALSOFT have also included SODE Animated Jetways which fit
perfectly with the airports size and main terminal offering multiple parking options via on stand
or remote positions around the airport.
An advantage to this product is also that it works seamlessly with any Autogen or Mesh product
for the area which is also available for P3D and gives the Airport a unique feeling of its actual
environment. Prealsoft have also modeled various sites around the airport including the Carthage
Land Waterpark. All that needs to be done is placing PREALSOFT's DTTA scenery above any thirdparty mesh or Autogen addon in your scenery library config or via the XML method.
Modelling and Texturing
PREALSOFT have also included a variety of ground vehicles which flawlessly go along with any
ground addon such as GSX.
Another important item which PREALSOFT have included is the PAPI light system which is also an
amazing feature to have with its full functionality. The runway and taxiway details are also
fantastic.
Final Feedback
For Anyone who is looking to fly into DTTA Tunis Carthage Airport in P3D. I would highly
recommend Prealsoft's version as they have put extensive effort into their version whilst including
all the major and important P3D features such as PBR, custom runway lighting system and
Dynamic Lighting at the terminals. I look forward to the next update the Prealsoft will push out
and hope that they will be able to develop more airports in this part of the region as there is a
shortage in our current P3D market.
Job well done to the Prealsoft team! Highly Recommended
Review by Nadeem Z
PROs
➢ Great attention to Detail, excellent frame rates and decent VRAM usage
➢ Taking advantage of the latest P3D technologies and features
➢ Seamless compatibility with other products.
➢ Adaptation of SODE Jetways and Static Objects to bring the airport to life.
➢ HD Ground Imagery and Detailed Ground polygon taxiways and Runways
➢ Automatic installer
CONs
➢ Maybe to add moving vehicles to the airport to give it a busy feel!
➢ Expansion of the Photoreal Area and City Detailsto cover more of the Tunis Carthage Area
landmarks
➢ Possibility of adding a Scenery Configurator for simmers who like to customize and add
these features
Purchase
Simmarket
Developer: Prealsoft
Price: EUR 20.82 (+ tax for EU customers)
Internet connection required for product activation

Test System
AMD Ryzen 7 3700x
16GB RAM
Nvidia GTX3080TI running 4K textures.