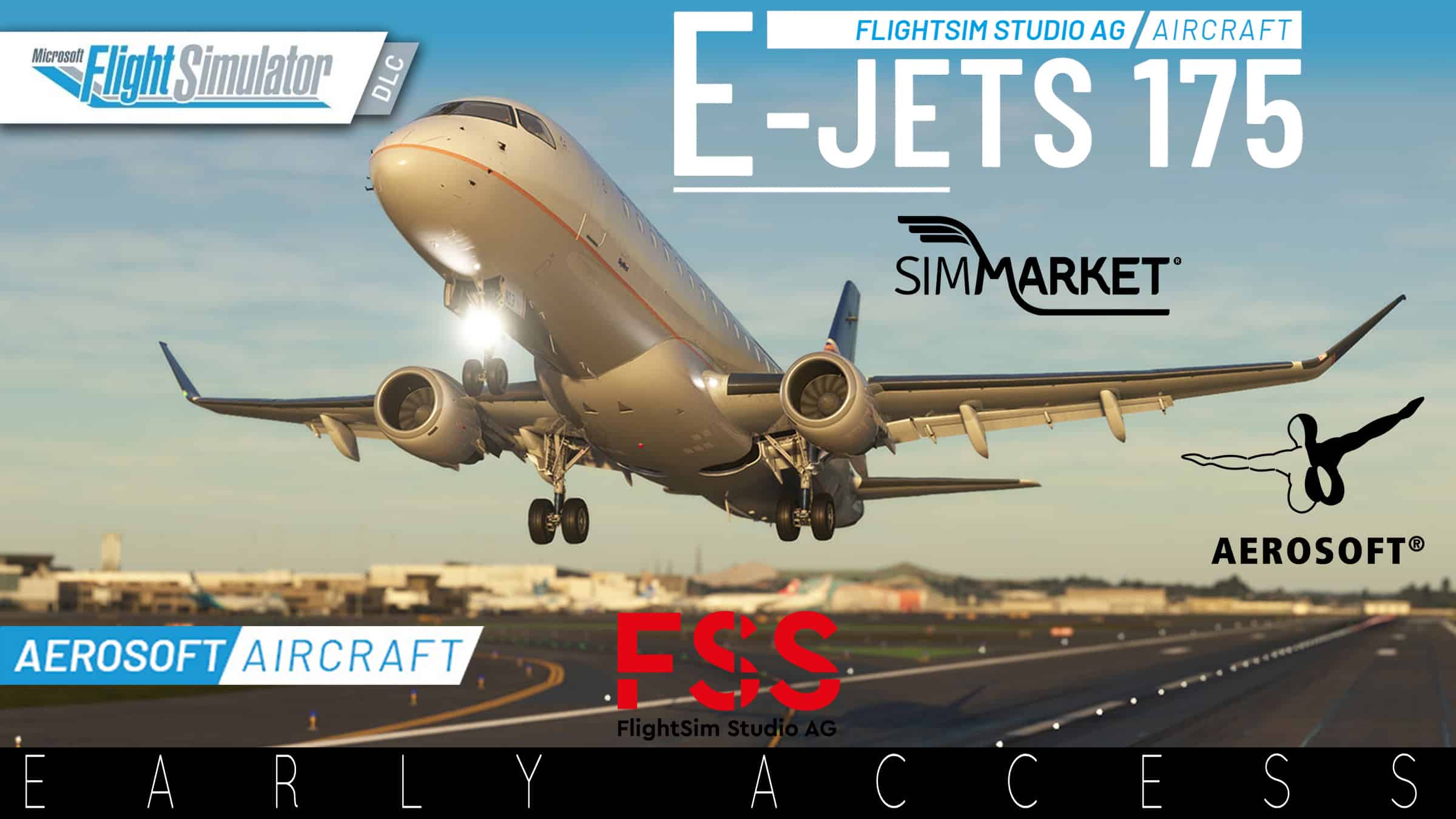 Early Access can purchased at simMarket for the E-Jets 175 pack for MSFS by Aerosoft and FlightSim Studio AG.
Test the advanced 3D model and the already included features at this stage of development : Electrics, APU, Hydraulics, Air Conditioning, LOAD27 MCDU with lateral route management including SID/STAR, Custom Sounds and more.
Next features will come in free updates, and the 170 variant will be added at no cost as well.