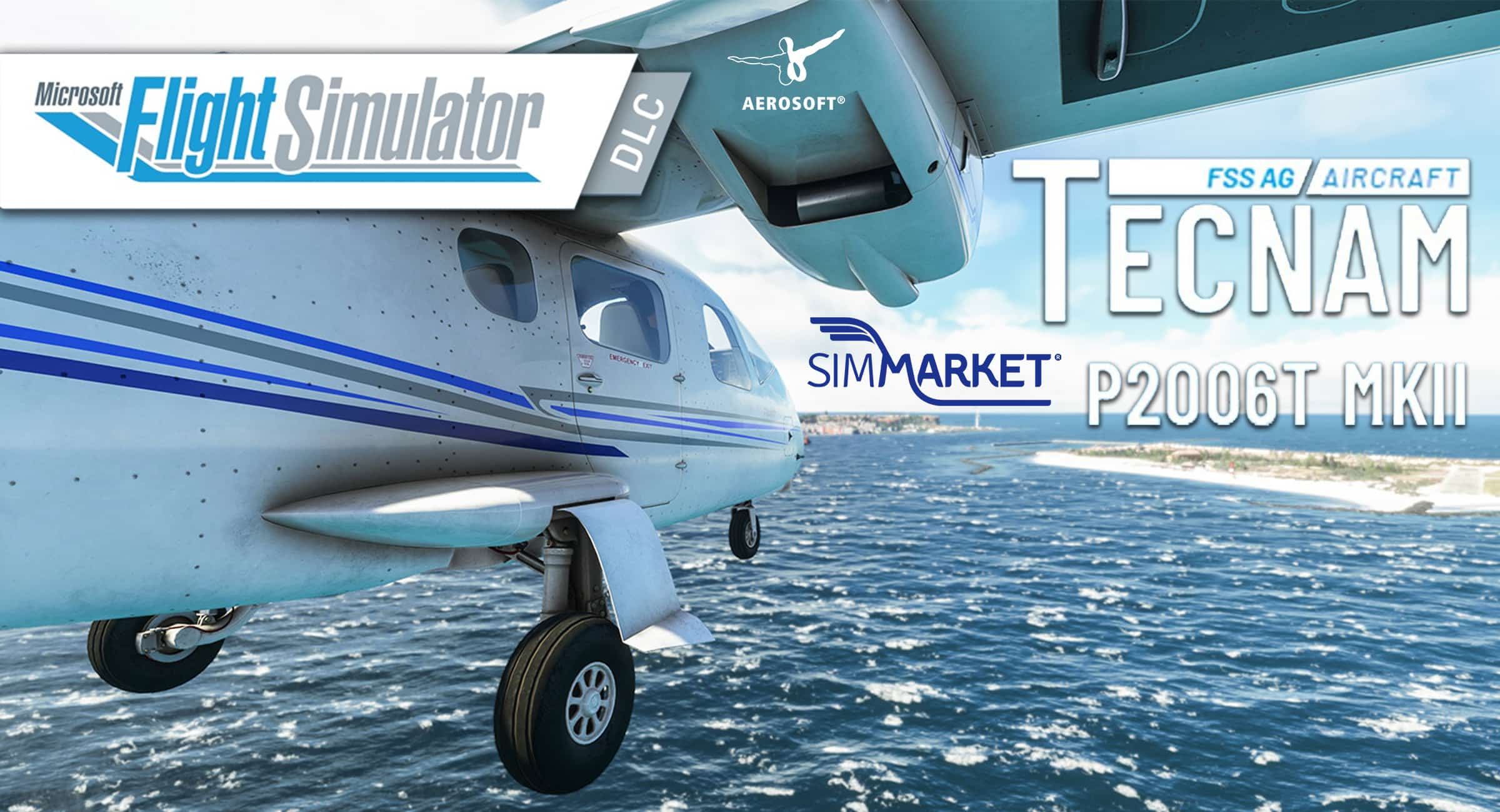 Aerosoft – Flightsim Studio Tecnam P2006T MKII MSFS is an exceptional aircraft for Microsoft Flight Simulator that offers a realistic flight experience with stunning visuals and incredible attention to detail. Purchase it now from simMarket.com.
Whether you're a seasoned pilot or a beginner, this aircraft is perfect for you. It is equipped with modern avionics and features a sleek and modern design that will leave you impressed. The cockpit is fully functional and includes a customized version of the G1000 NXI by Working Title, custom STEC-55X autopilot and a custom tablet, and other advanced instruments that will help you navigate the skies with ease.
One of the most impressive features of this aircraft is its performance. It is capable of flying at high speeds and can reach altitudes of up to 13,000 feet. Its two engines provide ample power for takeoff and landing, and its advanced aerodynamics make it a joy to fly.
If you're looking for a reliable and realistic aircraft for Microsoft Flight Simulator, the Aerosoft – Flightsim Studio Tecnam P2006T MKII MSFS is an excellent choice. And by purchasing it from simMarket.com, you can be assured of a secure and hassle-free transaction. So why wait? Buy it today and take to the skies in style!
Flightsim Studio is a well-known developer of high-quality add-ons for Microsoft Flight Simulator. Their previous MSFS aircraft E-Jets 175 has been highly praised by the flight sim community for the attention to detail, and performance. Flightsim Studio has a reputation for creating aircraft that are not only beautiful to look at but also highly functional and immersive.