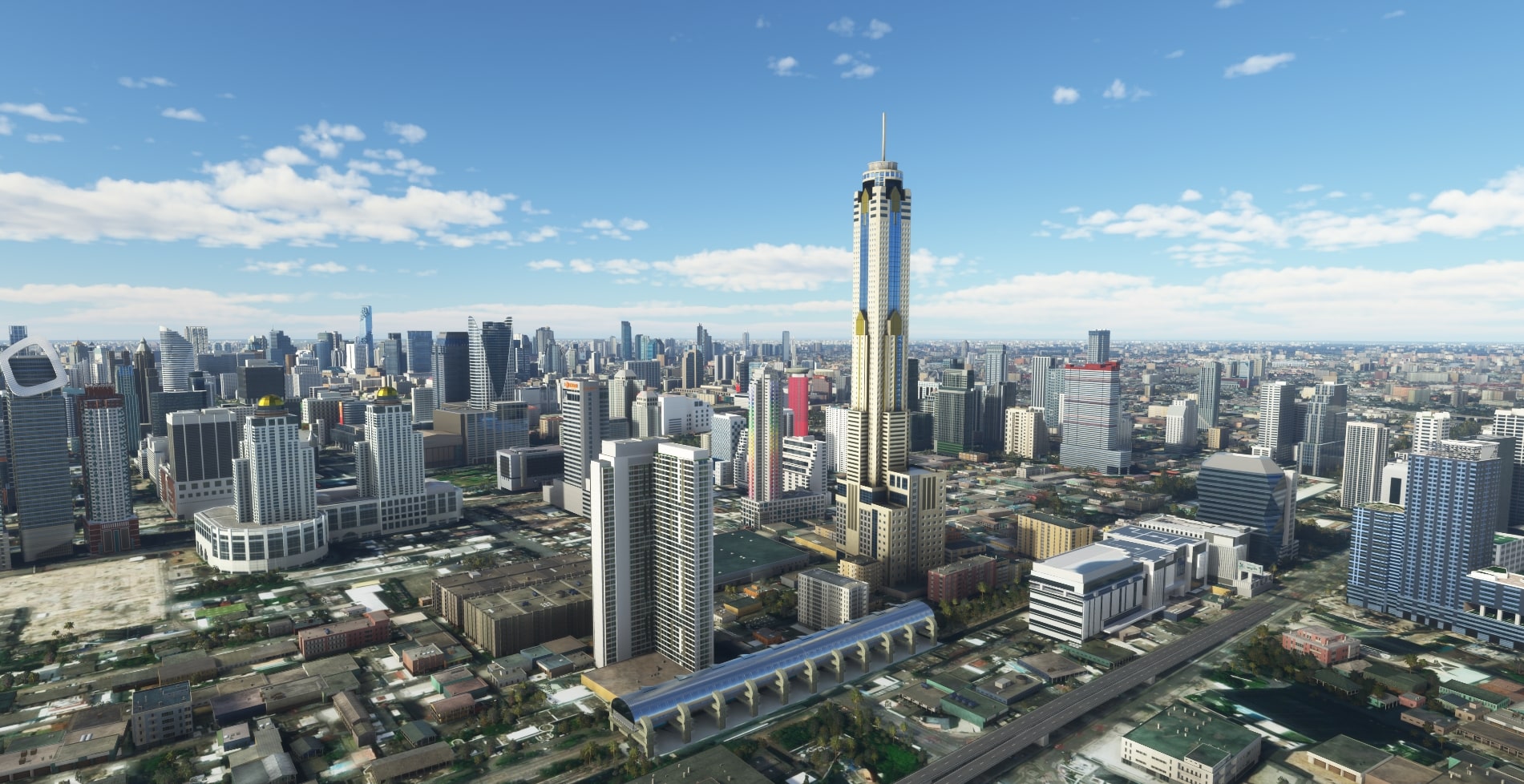 Samscene Bangkok City MSFS is an incredibly detailed scenery package for Microsoft Flight Simulator, which immerses virtual pilots in the bustling city of Bangkok, Thailand. The package covers the entire Bangkok metropolitan area, including the downtown core, airport, and suburbs, with highly realistic 3D models of buildings, trees, and other objects.
In addition to the stunning visuals, Samscene Bangkok City MSFS also includes custom night lighting, accurately placed roads and highways, and even custom landmarks such as the famous Grand Palace and Wat Arun Temple. This level of attention to detail makes the scenery package an ideal choice for both real-world pilots looking to simulate their flights in Bangkok, as well as flight sim enthusiasts who want to explore this vibrant city from the comfort of their own homes.
Overall, Samscene Bangkok City MSFS is a fantastic scenery pack that offers a truly immersive and realistic experience for virtual pilots. Head over to simMarket today and pick up a copy of Samscene Bangkok City for MSFS!
With Siminstaller = MSFS Auto-Install and Auto-Update via SIMMARKET app.