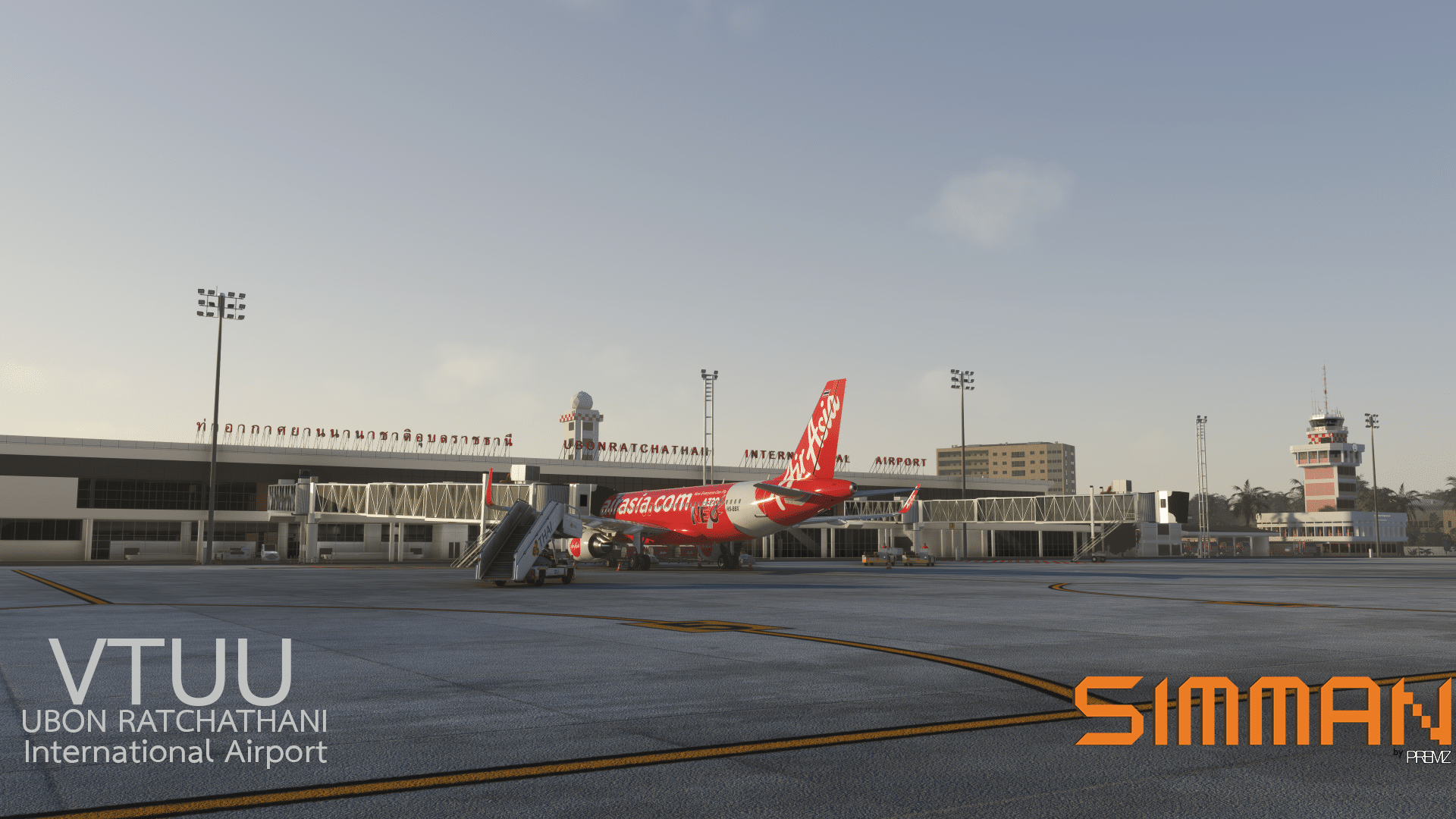 Simmers who like to fly in Asia are particularly lucky by seeing various new entries landing in the MSFS market lately. Among them, there is now Ubon Ratchathani Airport VTUU in Thailand for MSFS, developed by Simman and found at simMarket.com.
Here are some of the key features of this add-on:
Ubon Ratchathani Airport has been recreated with incredible attention to detail, including the airport's buildings, runway, and taxiways.
The surrounding areas have been modeled as well, so you can enjoy the beautiful scenery of Thailand as you approach and depart the airport.
The scenery features high-quality textures and custom-made objects that make the airport and the surrounding areas look extremely realistic.
The airport has been optimized to work well with MSFS, so you can enjoy smooth and fluid performance even on lower-end systems.
Their custom 3D works reproduced the buildings, terminal interior, jetways …
Brings the beauty of Thailand to life in MSFS, and pick up from simMarket your new scenery of Ubon Ratchathani Airport VTUU for MSFS.