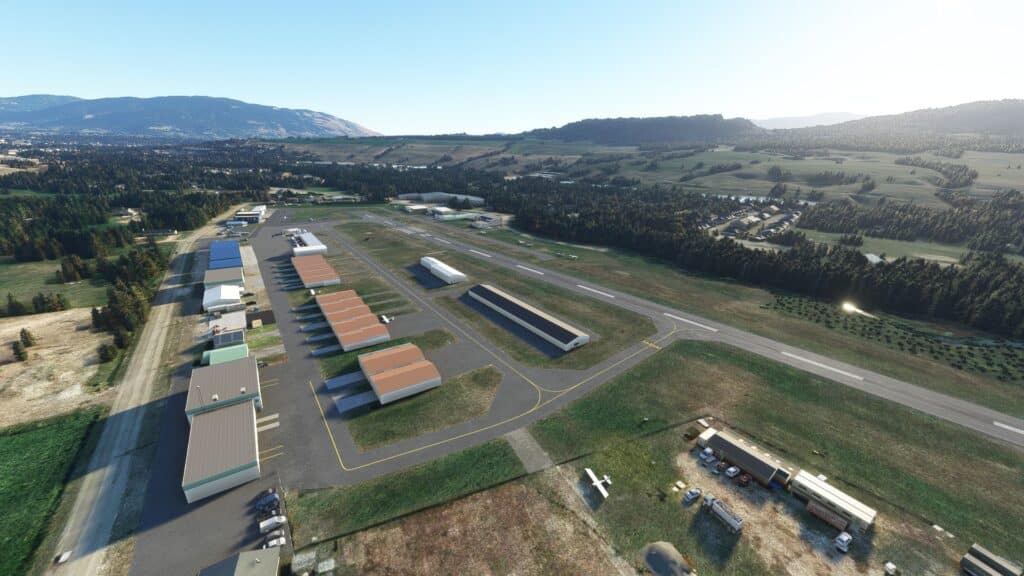 It's hard to refuse an invitation to British Columbia, to enjoy a small airport with lovely details and textures. Beautifully crafted in Microsoft Flight Simulator by T0ken Design, simMarket presents CYVK Vernon Regional Airport. This airport is located in the famous region of Canada with plenty of forests and lakes.
It has been recreated in stunning detail for MSFS. The scenery features high-resolution textures, detailed 3D modeling, and accurate ground markings. You'll find a range of static aircraft and ground vehicles, as well as custom night lighting that really brings the airport to life after dark.
One of the standout features of this airport is the numerous custom objects and vehicles accurately placed in the actual spot, and the use of 4K textures with PBR effects. The airport is nestled in the beautiful Okanagan Valley, and you'll be able to enjoy stunning views of the surrounding mountains and forests as you take off and land. Perfect for both GA operations and helicopters with the included helipads.
CYVK Vernon Regional Airport by T0ken Design is definitely worth checking out, so visit SIMMARKET today.
💻 With Siminstaller = MSFS Auto-Install and Auto-Update via SIMMARKET app.