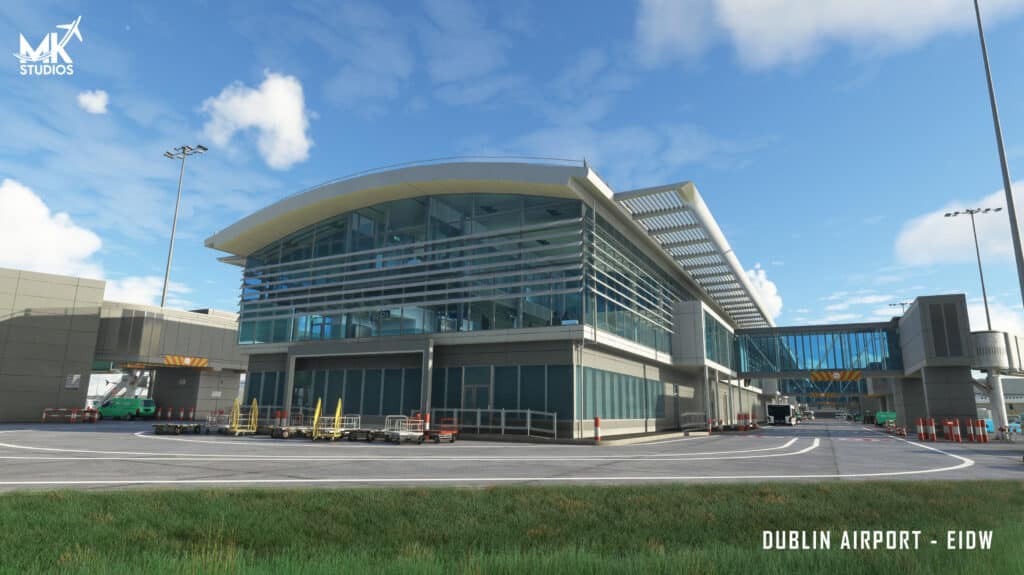 Simmers demanding high-quality and realistic airport sceneries for MSFS will be interested in this one, particularly to collect the main European airports.
Look no further than MK Studios' Dublin EIDW V2 for Microsoft Flight Simulator and just released at SIMMARKET.
This updated version of the scenery features highly detailed 3D models and textures, custom ground markings and lighting, and a range of other features that make it a must-have for any virtual pilot flying in and out of Dublin.
In addition, MK Studios is currently offering a reduced price upgrade for customers who already own the Dublin scenery in MSFS or P3D. So if you're a fan of Dublin or looking for a top-quality airport scenery for your flight simulator, be sure to check out MK Studios' Dublin EIDW V2 at simMarket.