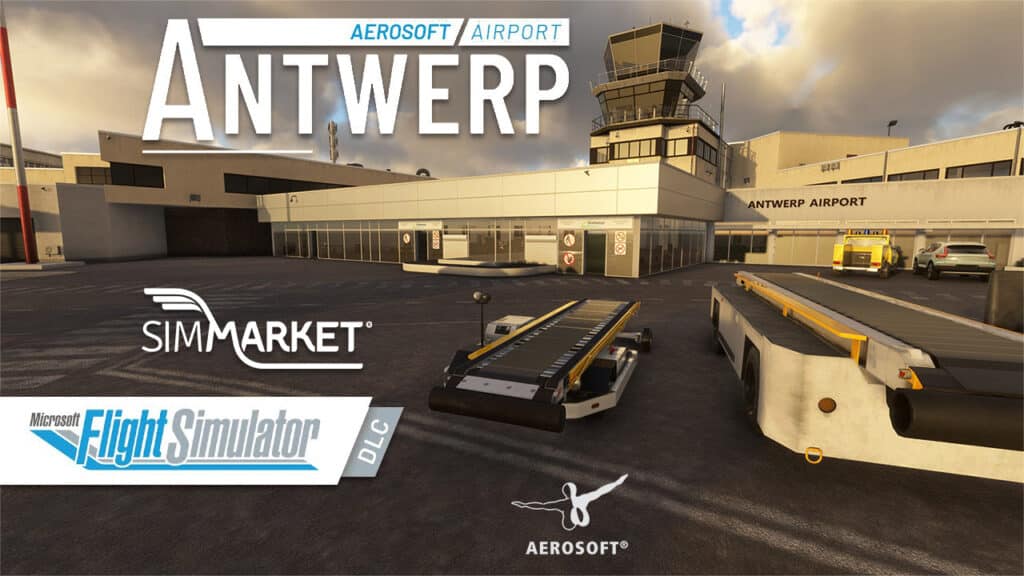 Airport Antwerp for MSFS is a highly detailed and realistic scenery add-on for MSFS that allows simmers to experience the bustling international airport of Antwerp in stunning 3D graphics. With realistic ground textures and terrain, lifelike lighting, and accurate depictions of airport buildings and facilities, this add-on is must-have to complete your collection in Belgium.
One of the most notable features of Airport Antwerp is the inclusion of numerous animated objects and vehicles, including baggage carts, fuel trucks, and ground handling equipment. These dynamic elements bring the airport to life and create a truly immersive experience for simmers.
Whether you're a casual hobbyist or a serious flight simulator enthusiast, Airport Antwerp for MSFS is a quality addition to your sceneries collection that will take your simulation experience to the next level. So be sure to check out Airport Antwerp on simMarket today!
Features:
Highly accurate rendition of Antwerp Airport (EBAW)
Up-to-date taxiway and runway layout
Accurate runway profile and terrain
Custom runway, taxiway lighting, and taxiway markers
Custom taxiway signs
Tower and Terminal interior
Animated passengers
PBR texturing for ground polygons, buildings, and objects
Realistic nighttime lighting