Pilot Experience Sim's Maule M7-235 is an exceptional aircraft simulation that is now available on simMarket. This is an aircraft that is both rugged and reliable, perfect for the aviation enthusiast who enjoys the thrill of bush flying.
The Maule M7-235 is an aircraft that offers an incredibly immersive flying experience, with stunning visuals and authentic sound effects that create a truly realistic simulation. The cockpit is modeled to the finest detail, with fully functional gauges and avionics, making it easy for pilots to fly and navigate.
Pilot Experience Sim has done an excellent job in recreating the Maule M7-235's flight characteristics,making it feel like you are flying the real thing. The aircraft's handling is responsive and precise, giving you complete control over every aspect of your flight. This pack includes several variants with Toundra wheels, and floats for all kinds of environments and surfaces !
Additionally, the Maule M7-235 has been designed to be compatible with Microsoft Flight Simulator, making it easy for users to install and use. It is also compatible with a range of hardware, including joystick controllers, making it accessible to all flight simulation enthusiasts.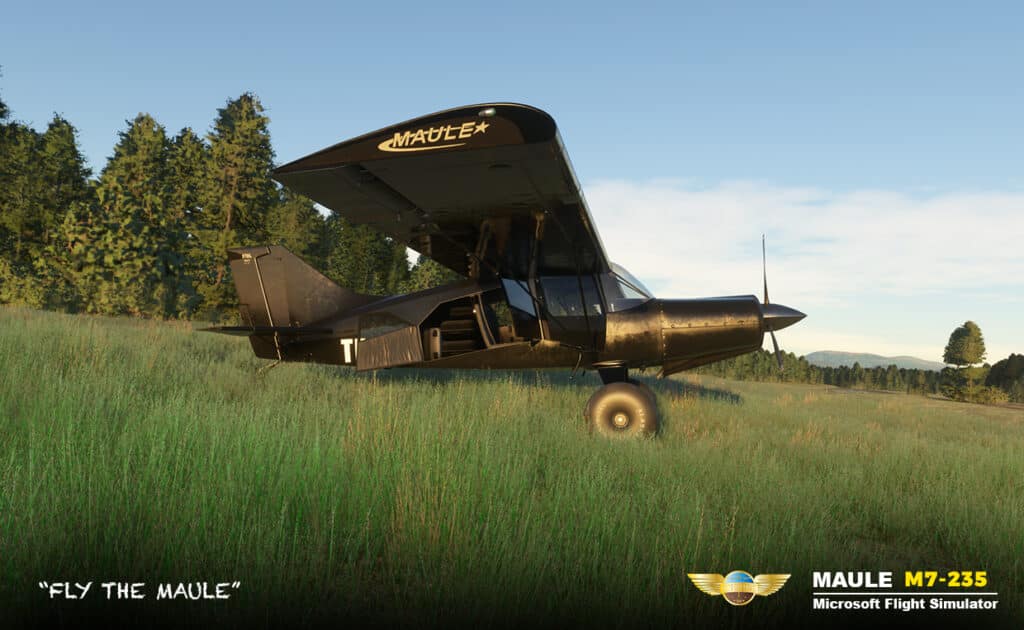 In conclusion, if you are looking for an exciting and immersive bush flying experience, the Pilot Experience Sim's Maule M7-235 is the perfect aircraft for you. With its stunning visuals, authentic sound effects, and realistic flight characteristics, this simulation is a must-have for any aviation enthusiast. Get your copy now at simMarket and experience the thrill of flying the Maule M7-235 like never before!