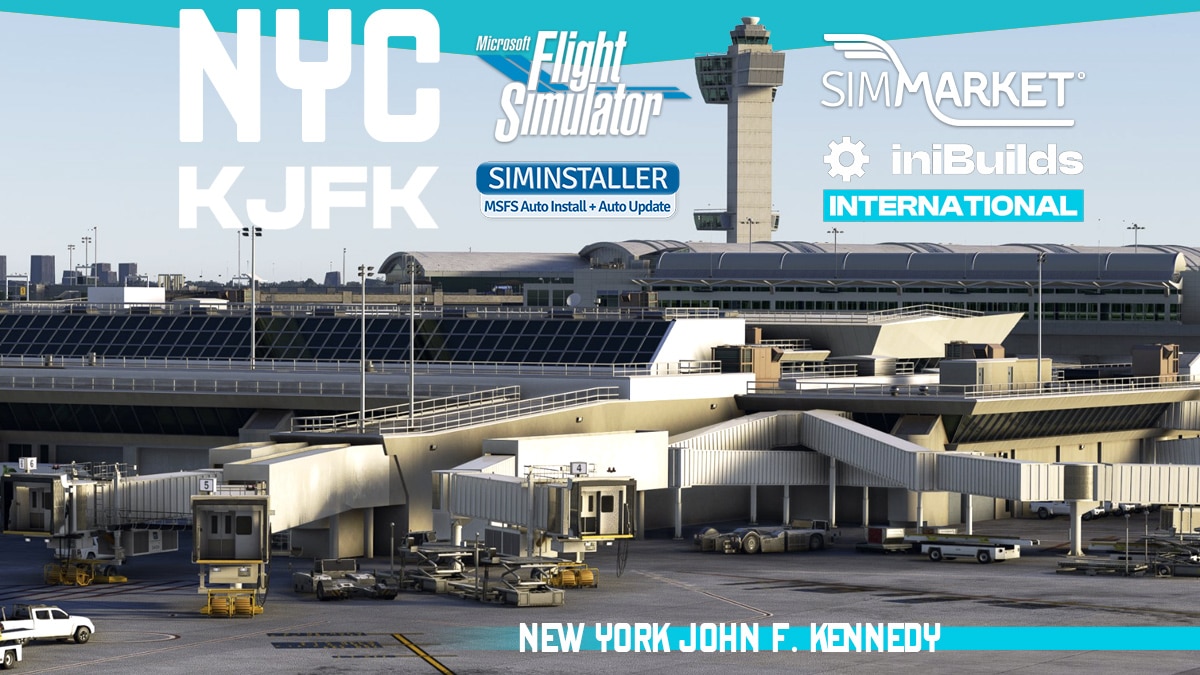 IniBuilds New York John F. Kennedy KJFK scenery for Microsoft Flight Simulator is a must-have for any flight simulation enthusiast looking to experience the iconic airport in stunning details.
This add-on by iniBuilds boasts a highly detailed rendition of the major US airport of New York with accurately modeled terminals, runways, and taxiways. The scenery is optimized for performance and features high-resolution textures and custom 3D objects, providing an immersive experience for pilots.
Multiple terminals, animated AirTrain, numerous road bridges, there are many spots to explore. With over 100 custom-made buildings, including the famous TWA Flight Center, and accurate ground markings and signage, this scenery is a true representation of one of the busiest airports in the world.
iniBuilds New York John F. Kennedy KJFK is an excellent choice for expanding your Microsoft Flight Simulator experience. So head on over to simMarket to get your hands on this fantastic add-on and take to the skies over New York today!
💻 With Siminstaller = MSFS Auto-Install and Auto-Update with SIMMARKET app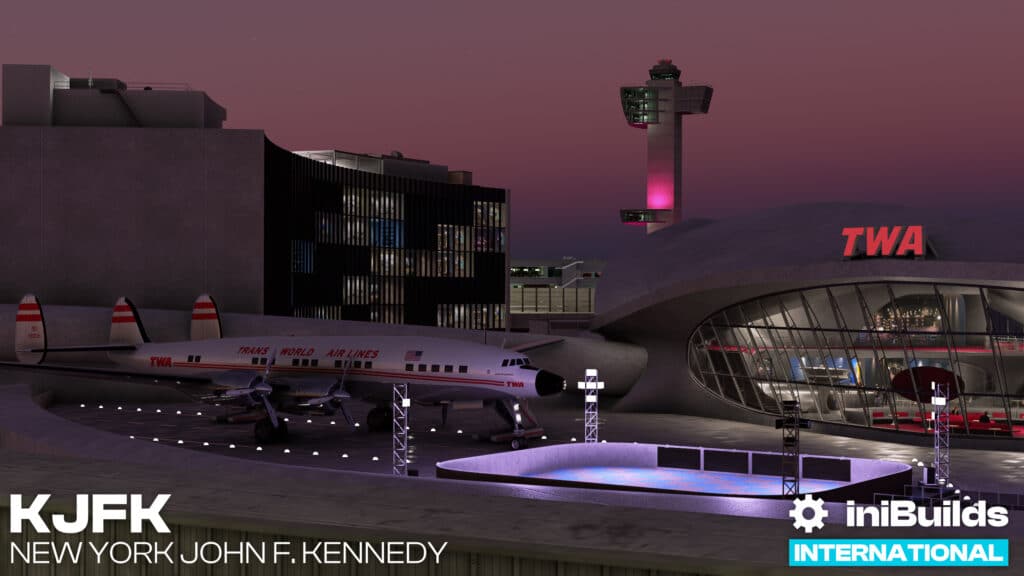 Features List
Hand-made ground textures with crisp, bespoke texture sets (Runways, aprons, paths, roads)
True-to-life airport landside recreation with custom ground decals, signposts, vegetation, parking barriers and more
Accurately modelled and positioned dynamic airport lighting
Highly detailed models of all airport buildings, objects and surroundings
Up to date airport layout reflecting the current, real-world location
Custom built jetways with realistic variations using PBR texturing and animations, including gate number toppers
Fully animated JFK AirTrain between each terminal
Accurate representation of the famous Canarsie approach
Level of Detail (LOD) optimisation for every model to encourage the best performance possible
Use of the latest MSFS SDK features to allow for the best optimisation and performance possible
Custom static aircraft
Full iniManager compatibility to configure your scenery for the best possible performance for your system
Bespoke taxi signage as it is in the real world