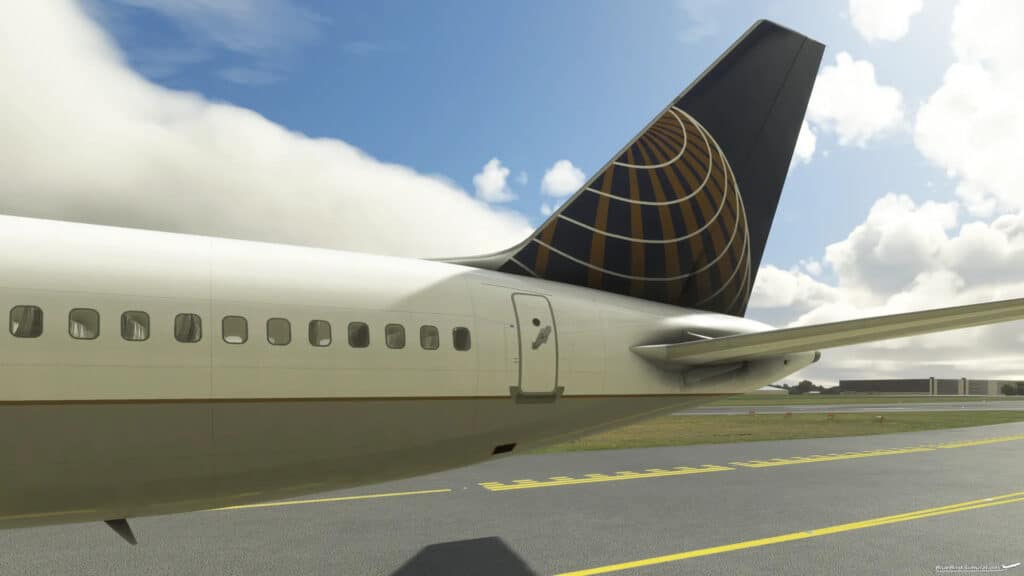 Just Flight took the time to edit a new development post to give news and screenshots of the exciting project of the 757-200/300 MSFS, currently in the hands of BlueBird Simulations team.
The most interesting progress that we can note down are the "fully functional LNAV, VNAV, SID, STAR , holding patterns and more with regards to FMS capabilities.", the virtual cabin design that "has begun", and also an accurate animations of spoilers already implemented. About the exterior model, they mention that they added "lots of detail on the wings, from all of the flap track mechanisms to the spoiler actuators and wiring harness". This said, HD textures work is not complete yet, even for the virtual cockpit and they hope to be able to show this part in a few months near the middle of the year.
The complete message can be read here.
Find the complete Just Flight add-ons collection for sale at SIMMARKET.
The Boeing 757 is a narrow-body, twin-engine airliner produced by the American aerospace company Boeing Commercial Airplanes. It was designed in the 1970s to replace the aging Boeing 727 and to fill a gap in the market for a mid-size, high-capacity airliner that could operate on both short- and medium-range routes.
The 757 was first introduced in 1983 and quickly became a popular choice for airlines around the world, thanks to its fuel efficiency, range, and versatility. It was capable of carrying up to 239 passengers and had a range of up to 7,222 km (4,480 mi), making it ideal for both domestic and international routes.
Over the course of its production run, which ended in 2004, Boeing produced a total of 1,050 757s. Although it has been largely replaced by newer aircraft such as the Boeing 737 MAX and the Airbus A321neo, many 757s remain in service with airlines and cargo operators around the world, and the aircraft is still regarded as one of the most reliable and versatile airliners ever produced.