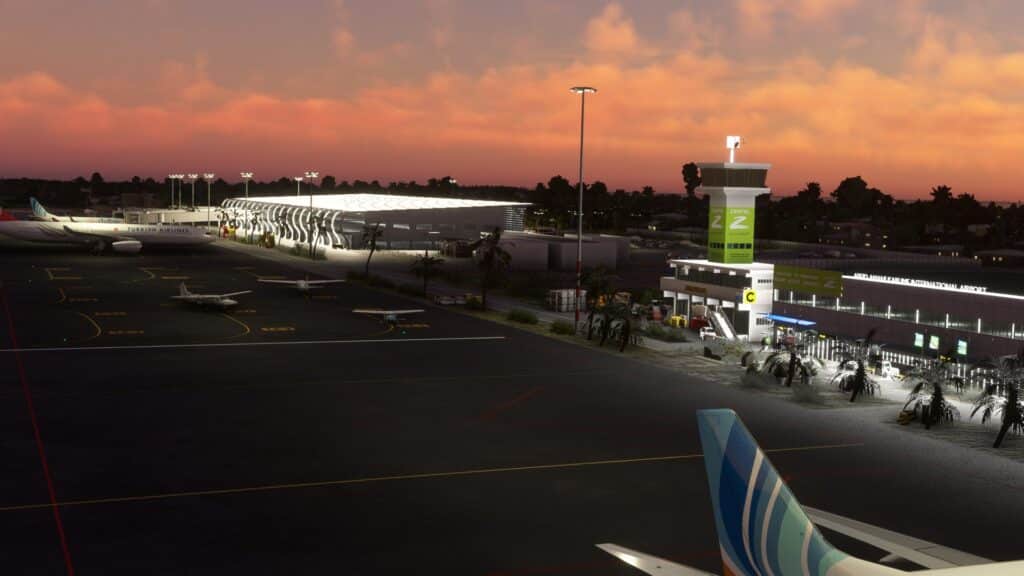 Your boarding pass delivered by Barelli MSFS Addon will make you fly to Zanzibar Karume Intl HTZA MSFS, an airport designed for Microsoft Flight Simulator that adds the African airport located in the famous island of the Indian Ocean. The airport has been recreated with a high level of accuracy and detail, including custom ground textures, 3D buildings, and vegetation.
💻 With Siminstaller = MSFS Auto-Install and Auto-Update via SIMMARKET app
This add-on offers a unique opportunity to explore one of the most beautiful and exotic airports in Africa. It is famous for its beautiful beaches, vibrant culture, and historic Stone Town.
Here is a chance to populate your virtual world with another detailed airport in Africa. You can purchase it from SIMMARKET and enjoy an exotic flight experience in one of the most beautiful destinations in Africa. Trouble-free : use SIMMARKET app for an automatic install directly in MSFS.