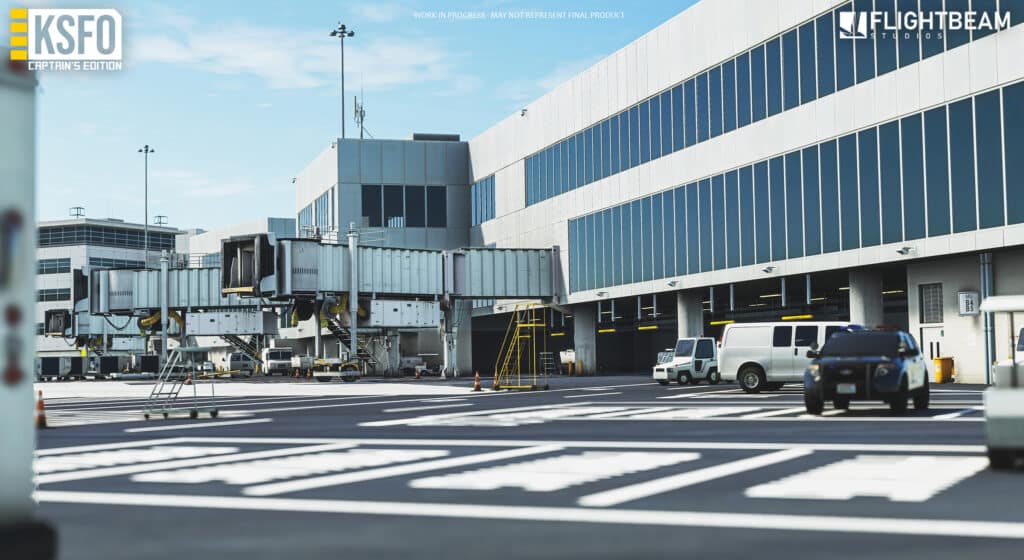 You will be certainly highly interested to know that Flightbeam Studios has made interesting progress on their upcoming scenery of KSFO Captain's Edition, for Microsoft Flight Simulator !
Their latest preview album covers the new Harvey Milk Terminal 1 where we can appreciate the HD textures, PBR materials, the number of vehicles and airport objects. For those who wonder about the terminal interior preview, its design is currently being processed.
The MSFS catalogue of Flightbeam Studios at SIMMARKET includes Washington Dulles,, Auckland, Wellington, Denver, Portland, Biarritz, and Toulouse.