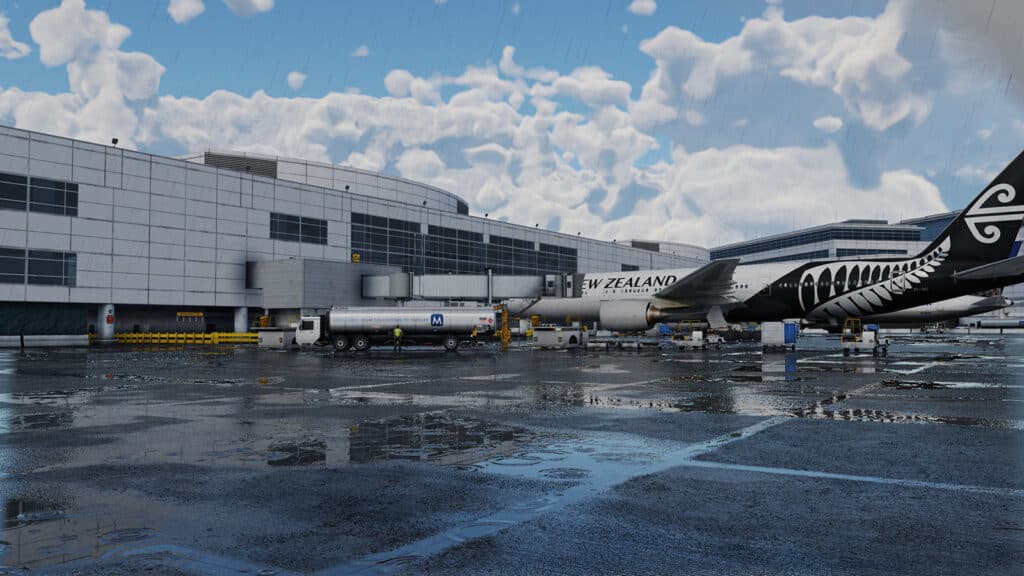 ShortFinal Design KSFO – San Francisco is a highly detailed airport scenery add-on for X-Plane versions 12 and 11. The big Californian airport KSFO is one of the busiest and most iconic airports in the United States, depicted here with a high level of accuracy and realism.
The version 1.1 update of the add-on, brings several improvements that takes advantage of X-Plane 12 visual improvements with its new graphic engine :
weather effects,
3D trees,
and brand new custom airport vehicles with FMOD sounds.
old GroundTraffic plugin replaced by LST, which only needs one global instance.
Overall, the ShortFinal Design KSFO – San Francisco Definitive version 1.1 update enhances the already impressive level of detail and immersion of the scenery, making it a must-have for X-Plane enthusiasts who want to experience one of the most famous airports in the world.