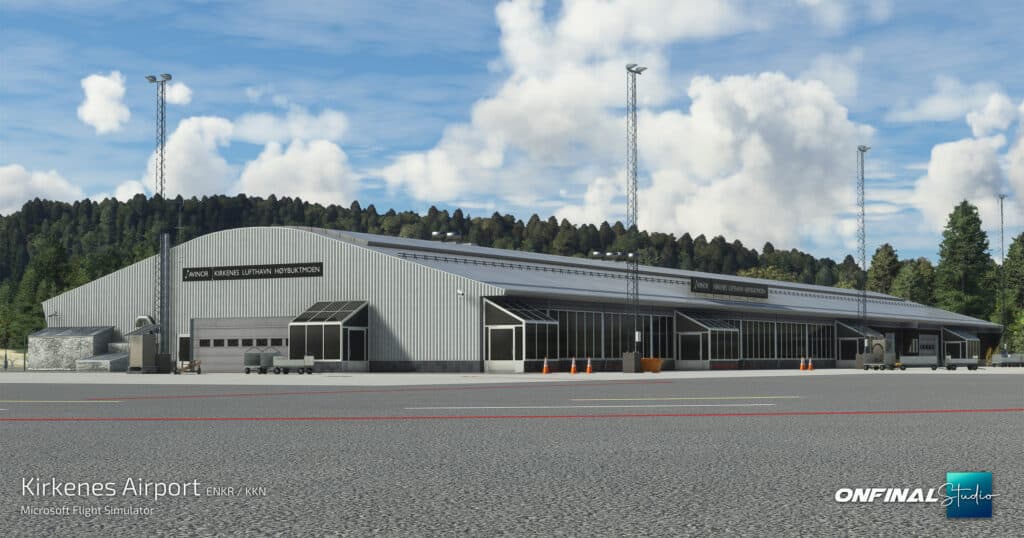 Get ready to take on a challenging approach at Kirkenes Airport in Norway with the OnFinal Studio add-on scenery for Microsoft Flight Simulator, now available at SIMMARKET.
Kirkenes Airport is located in the upper east part of Norway and features a single runway with steep glide slopes and special wind conditions, making for a challenging approach. In 2006, a new terminal building was opened to accommodate the increased number of passengers. Now, with the OnFinal Studio add-on, you can experience this unique airport in all its glory.
This add-on scenery features highly detailed 3D models of all buildings, custom-made objects placed around the airport, and PBR textures that create a stunning visual experience. The night lighting and textures add to the immersion, while the corrected terrain around the airport ensures a seamless experience.
Both Scandinavian Airlines and Norwegian Air Shuttle operate daily services with their Airbus A320's and Boeing 737's to Oslo and Tromsø, while Widerøe connects various airports in the region with their fleet of De Havilland Canada Dash 8 turboprop aircrafts, including Alta, Hammerfest, Mehamn, Båtsfjord, and Berlevåg.
Experience the thrill of landing at Kirkenes Airport with this exceptional add-on scenery from OnFinal Studio. Download now and take your flight simulation to new heights!
💻 With Siminstaller = MSFS Auto-Install and Auto-Update via SIMMARKET app