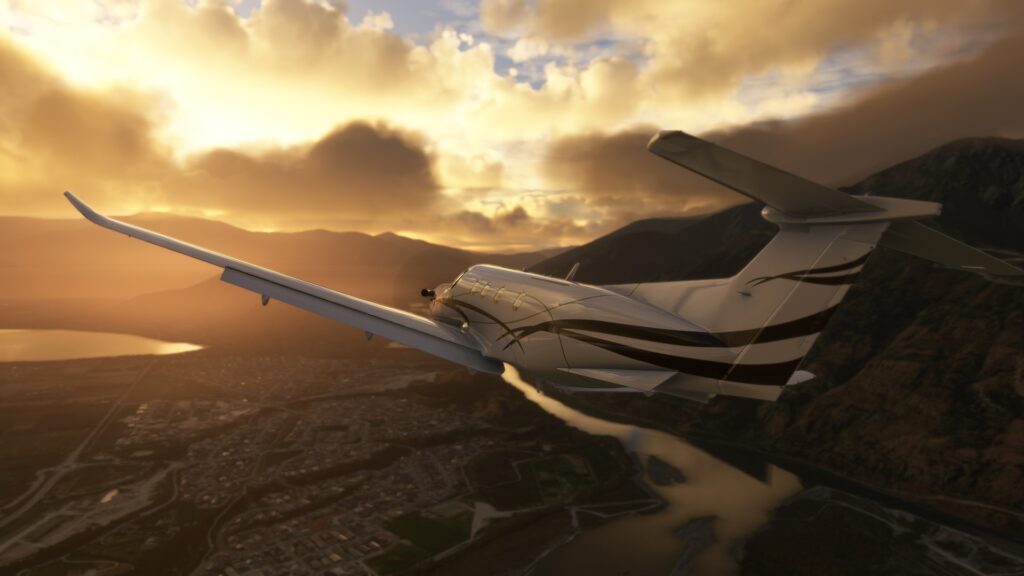 SimWorks Studios has provided an update on the development of their PC-12 product for Microsoft Flight Simulator, which will be available on SIMMARKET when available. The exterior model is complete, and work is being done on finalizing the base materials and liveries. The team is considering animating the de-icing boots, which would require additional effects work. The cockpit is also being worked on, with the interior being customizable for repainters. The avionics are shaping up nicely, and the aircraft is approaching a point where it is ready for previewing and release.
However, the release will be staggered in two or three stages, with the initial release priced between 25-35€ and containing the four-bladed PC-12/47 variant, detailed exterior with reds, chocks, and opening exits, fully animated cockpit featuring a custom EFIS50, EIS, KR87/GNS530/430, executive and combi interior, hot starts, residual ITT and engine wear, and the Sky4Sim tablet. Subsequent updates will add the five-bladed propeller variant, cargo interior, weather radar, fixes to bugs, and the SWS tablet.
An expansion is also in development, which may be a free upgrade, and it will include features such as aircraft walk-around, random failures, and functionality to service the plane and reset any failures. The team is not providing an estimated release date but says they are close to the finish line.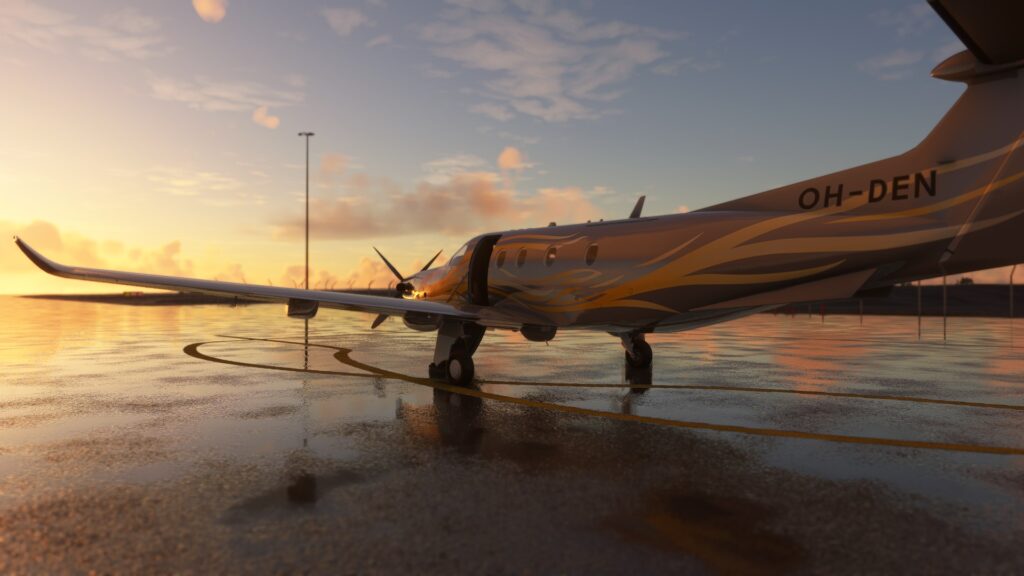 Among their latest creations, discover our SIMMARKET videos which show the little RV-10 in action, followed by the AviationLads video for their wheeled Kodiak 100.