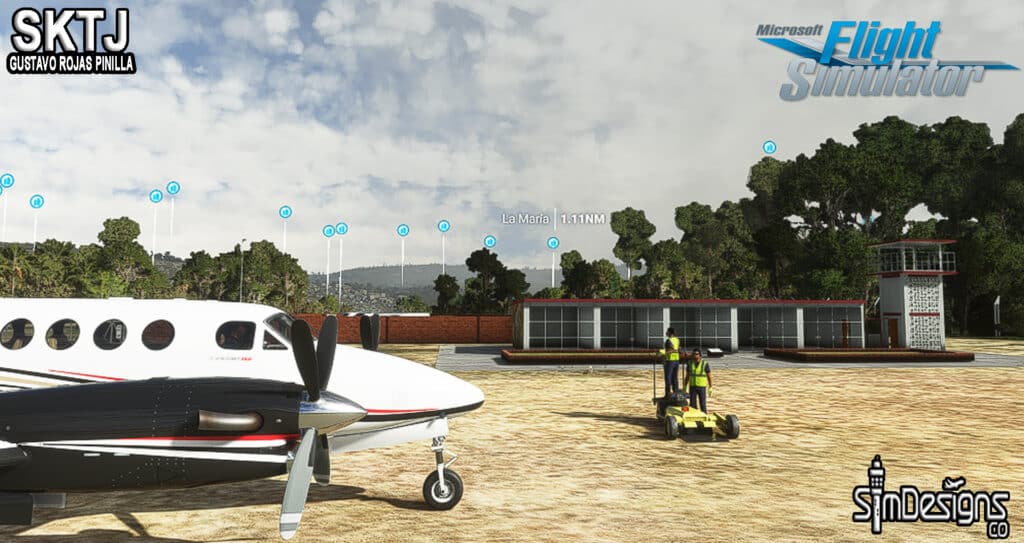 SimDesignsCo launched their latest scenery add-on at SIMMARKET : SKTJ Gustavo Rojas Pinilla for MSFS. The scenery features Gustavo Rojas Pinilla, a Colombian air terminal serving Tunja, Boyaca department. The airport has historical significance and is currently used for military helicopter takeoffs and executive air taxi services.
The add-on offers high-quality rendering of the terminal with custom textures, detailed platform markings, and various airport objects. It is regularly updated to align with the latest Aerocivil Letter and provides an excellent environment and contour around the airport. The scenario has been optimized for optimal performance within flight simulator frameworks.
SimDesignsCo aims to provide a realistic and immersive experience for flight simulation enthusiasts interested in exploring the unique Gustavo Rojas Pinilla airport. This scenery add-on captures the essence of the airport's rich history and modern operations, making it a valuable addition to any virtual pilot's collection.
💻 With Siminstaller = MSFS Auto-Install and Auto-Update via SIMMARKET app