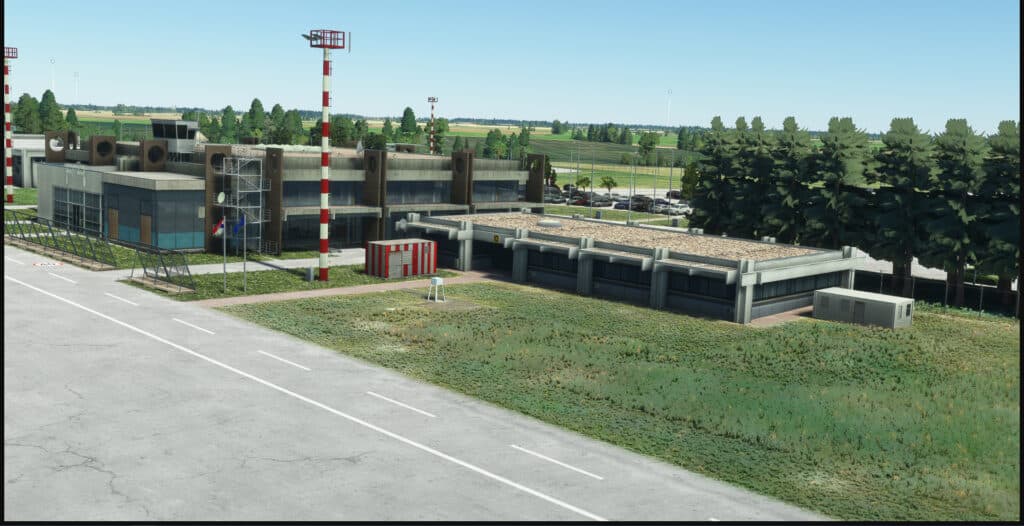 Introducing Davor Puljevic – Osijek LDOS MSFS scenery, now available at SIMMARKET, also known as Klisa, is an international airport located 20 kilometers southeast of Osijek, Croatia. It serves as one of the nine airports in the country and offers a range of services, including passenger transportation, cargo traffic, commercial facilities, air taxis, and more. Despite facing challenges during the past aggression, the airport has undergone renovation and witnessed a significant revival, with regular passenger traffic resuming in 2013 and recording impressive business results ever since.
Davor Puljevic – Osijek LDOS MSFS scenery is a highly detailed and immersive depiction of this airport. It features a meticulously crafted 3D model of the airport, both inside and outside the terminal, with photoreal PBR textures based on real photos. The scenery includes semitransparent windows, correct apron signs, approach lights, and parking positions, creating an authentic and visually stunning environment. Additionally, custom apron vehicles further enhance the realism of the scenery, allowing flight simmers to immerse themselves in the vibrant atmosphere of Osijek Airport.
Experience the beauty and functionality of Osijek Airport with this new scenery that will transport you to the important Croatian airport.
💻 With Siminstaller = MSFS Auto-Install and Auto-Update via SIMMARKET app