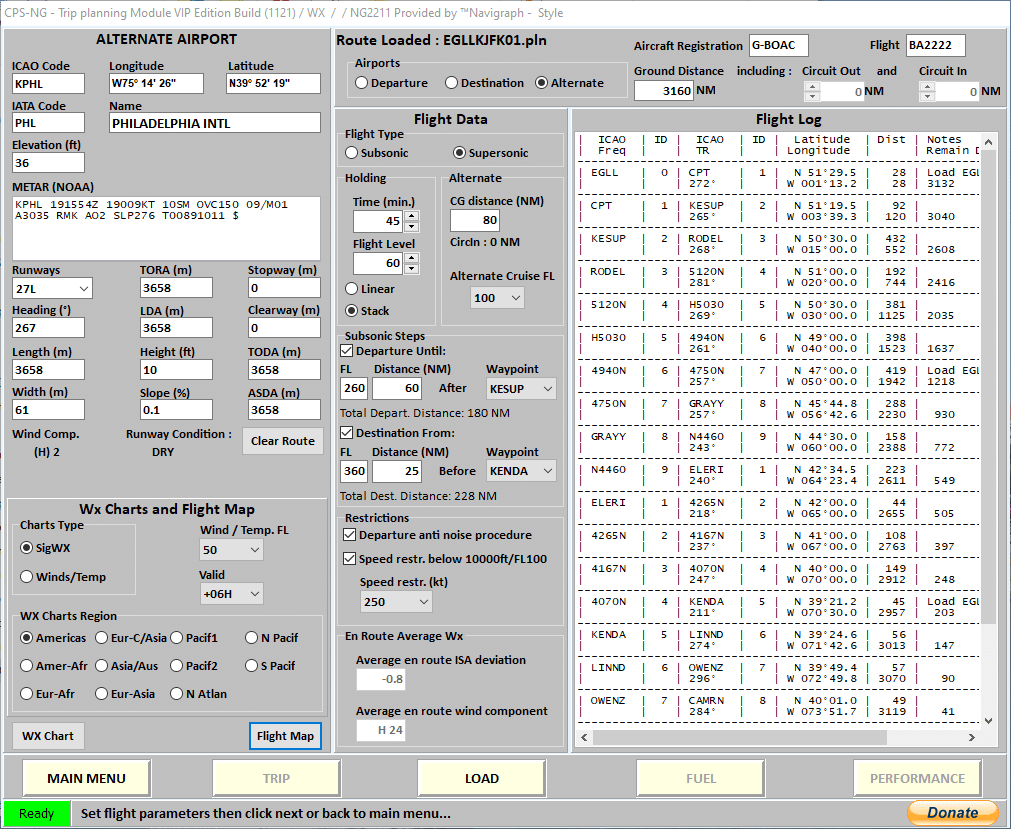 Exciting news awaits aviation enthusiasts as the Concorde Performance System is making a comeback in a new generation. Currently in its final stages of development, this performance system tool promises to be the ultimate planning tool for various flight simulation platforms including FSX, P3D, MSFS, X-Plane 11, and X-Plane 12.
The Concorde Performance System has long been celebrated for its comprehensive features and accuracy, providing pilots with essential information for planning their Concorde flights. As a groundbreaking supersonic aircraft, Concorde required precise calculations and data to optimize its performance, and this system aims to recreate that experience faithfully.
While specific details regarding the new generation of the Concorde Performance System are yet to be unveiled, aviation enthusiasts can expect an array of features designed to enhance their virtual Concorde flying experience. From meticulous flight planning capabilities to accurate performance calculations, the system is poised to deliver a level of authenticity and realism that will captivate users.
Whether it's determining the ideal takeoff speeds, planning fuel consumption for a transatlantic journey, or configuring the aircraft for approach and landing, the Concorde Performance System will serve as an indispensable tool for both novice and experienced virtual pilots alike. The system's integration with popular flight simulation platforms ensures widespread accessibility, catering to a diverse community of flight enthusiasts.
As the final stages of development progress, anticipation builds for the release of the new generation Concorde Performance System. Its return is expected to ignite a renewed interest in the iconic Concorde aircraft, allowing virtual aviators to relive the glory days of supersonic travel and experience the thrill of piloting this engineering marvel.
Aviation enthusiasts and Concorde enthusiasts alike can eagerly anticipate the forthcoming release of the Concorde Performance System. Once launched, it is poised to become an essential tool for those seeking the most realistic and immersive Concorde flying experience available in the world of flight simulation.