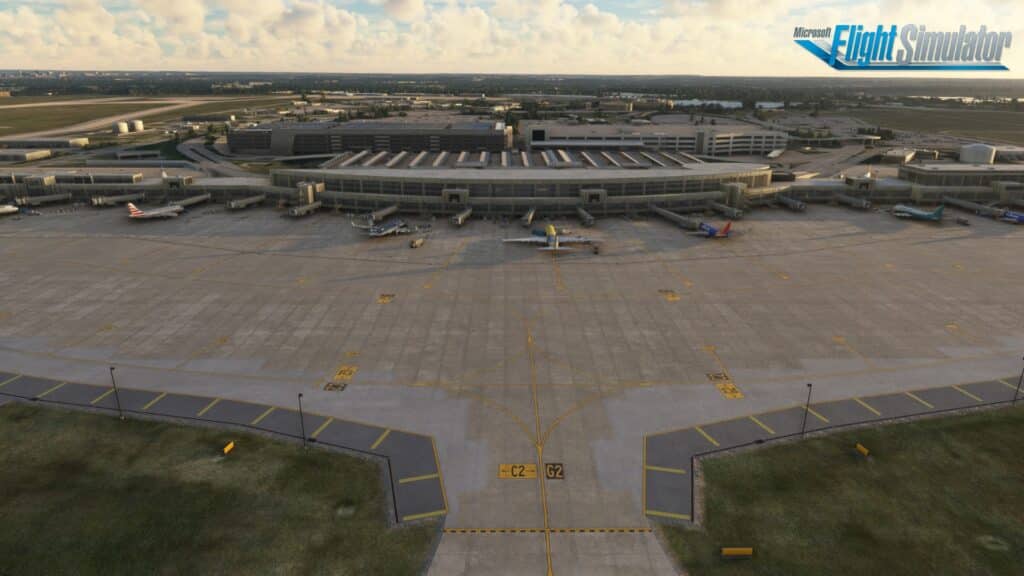 Discover FeelThere KAUS Austin Airport for Microsoft Flight Simulator (MSFS), an exceptional add-on that brings to life the very active airport in Texas, USA. This highly detailed package features over 50 meticulously crafted buildings with PBR texturing, including the main Barbara Jordan Terminal and the South Terminal used by ultra-low-cost carriers. Experience the airport's record-breaking success, serving over 21 million passengers and 400 daily aircraft movements in 2022.
KAUS Austin Airport offers an immersive experience with its complete modelled ground polygon, realistic decals, and custom animated jetways. The add-on goes beyond visuals, providing updated AFCAD, parking spots, taxiway names, and taxi signs, ensuring accuracy and authenticity. Improved taxiway and runway lighting, along with multiple objects and clutter placed throughout the airport, enhance the realism even further.
Explore the vibrant terminals, witness the impressive aircraft activity, and indulge in the meticulous attention to detail that makes KAUS Austin Airport a must-have for flight simulation enthusiasts. With its good level of realism and immersive features, this add-on delivers a satisfactory adventure in the heart of Texas. Step into the virtual skies and experience the excitement of one of Texas' busiest airports with KAUS Austin Airport for MSFS.