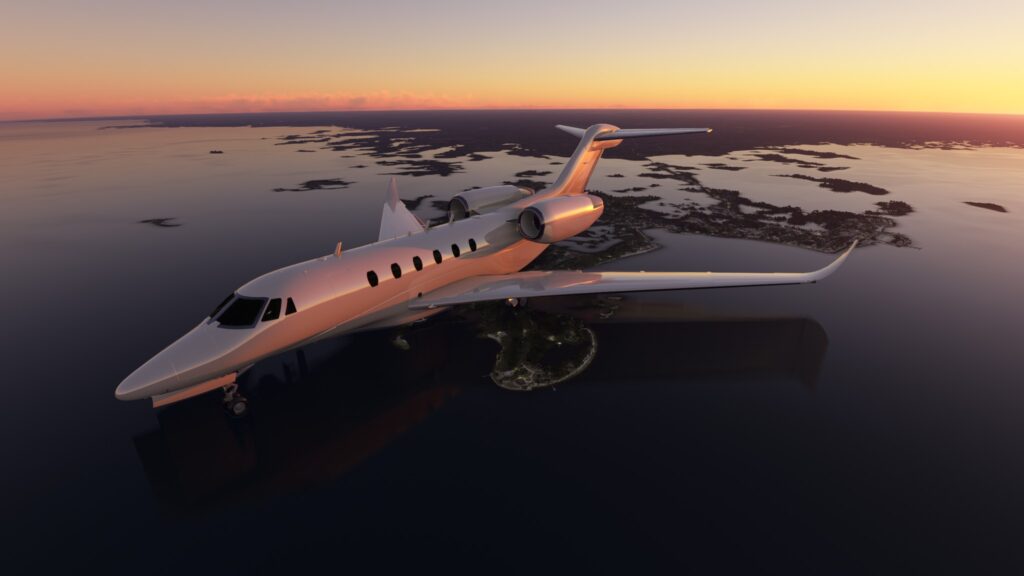 Pilot's developers group has recently made an exciting announcement that is sure to delight virtual aviators. They have officially confirmed that they are working on bringing the legendary business jet, the Citation X+, to the virtual skies of Microsoft Flight Simulator. With Pilot's commitment to delivering immersive and realistic experiences, virtual pilots can soon look forward to taking command of this super-fast aircraft within the virtual world of MSFS.
With its impressive top speed of Mach 0.935 and a remarkable range of nearly 3500 nautical miles, the Citation X+ remains one of the fastest and most sought-after business jets in the world. The Citation X+ holds a special place in the aviation industry, known for its exceptional performance and luxurious amenities. As one of the fastest business jets in the sky, it has earned a reputation for whisking passengers to their destinations in record time.
To ensure an unparalleled level of authenticity, Pilot's will equip the virtual Citation X+ with the latest Garmin G5000 avionics. It is a state-of-the-art avionics suite that offers advanced features, intuitive interfaces, and cutting-edge technology. With this upgrade, virtual pilots will have access to a wealth of information and a comprehensive set of tools to aid in navigation, flight planning, and system management.
Latest aircraft released by Pilot's : the B314 Clipper for MSFS.
Discover all Pilot's scenes and products at SIMMARKET.