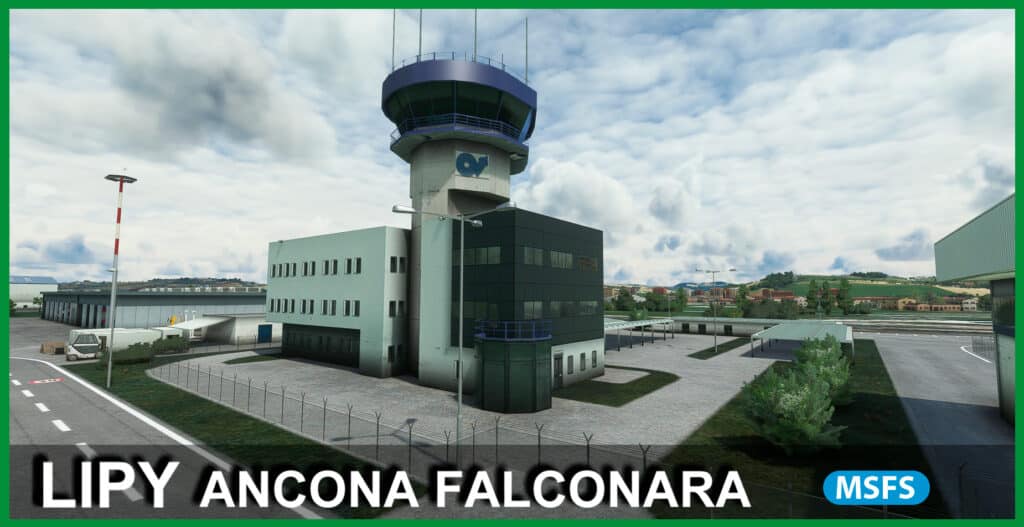 Come with us in Italy to land at the new airport of RFscenerybuilding. Their latest addition to the Microsoft Flight Simulator world is LIPY Ancona Falconara Airport. Situated in the picturesque region of Ancona, central Italy, this airport serves as a gateway to the Marche region.
With its close proximity to the city, Ancona Falconara Airport offers convenience and stunning views. RFscenerybuilding has recreated the airport and its surroundings, including custom buildings and a realistic depiction of the surrounding area. Every detail has been nicely designed to provide a true-to-life experience.
The airport package features custom platforms and vehicles, adding a touch of authenticity to the airport environment. Experience the airport's charm at night with custom airport night lighting that enhances the visual experience. The glass effect windows on buildings and vehicles further enhance the realism, making you feel like you're truly part of the action.
Don't miss out on the opportunity to explore the beauty of Ancona Falconara Airport for MSFS, get your copy today from SIMMARKET and embark on a captivating aviation adventure.
With Siminstaller = MSFS Auto-Install and Auto-Update via SIMMARKET app