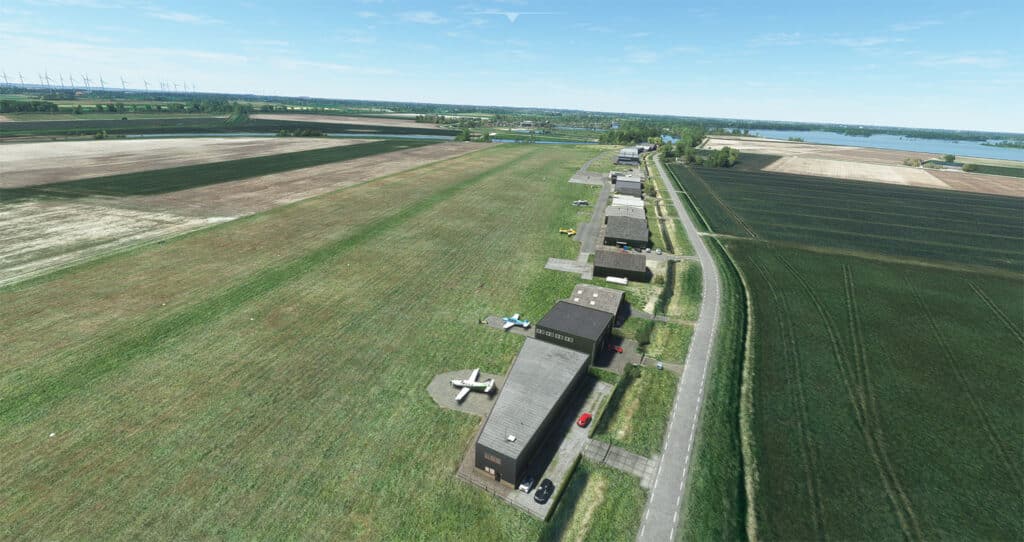 Call to VFR pilots at SIMMARKET ! Experience the beauty of Midden-Zeeland Airport in Netherlands, also known as Zeeland Airport, situated in the picturesque region of Zeeland in the Netherlands. Discover this new scenery published by Aerosoft and buy now at SIMMARKET.
This uncontrolled airfield provides a delightful flying experience just a short distance from Middelburg and the stunning Veerse Meer lagoon. With Aerosoft's attention to detail, Airfield Midden-Zeeland MSFS offers an immersive and realistic portrayal of the airport. The high-quality color corrected orthoimagery ensures that every pixel is vibrant and accurate, capturing the essence of the surrounding landscape.
Explore the airport's carefully modeled buildings, featuring 4K PBR textures and LODs, which bring an unprecedented level of realism to your virtual flights. Additionally, the package includes numerous custom objects that enhance the authenticity and immersion of the airfield environment. The high-definition custom ground textures with PBR further elevate the visual quality, making the runway and taxiways come alive with realistic reflections and surface details. Every aspect of the airfield has been carefully crafted to create an authentic and captivating flying experience.
Immerse yourself in the atmosphere of Midden-Zeeland Airport with its main building complete with an interior and animated people. Don't miss out on this opportunity to explore this beautiful Dutch airfield in stunning detail. Visit SIMMARKET today and elevate your virtual flying experience with Aerosoft – Airfield Midden-Zeeland MSFS. Get ready for an adventure in the Netherlands like never before!