The Schweizer S300 CBI is a popular light utility helicopter known for its versatility and reliability. Nemeth Designs has meticulously recreated this aircraft in stunning detail, ensuring that every aspect of its design and functionality is faithfully represented in the virtual world. It's now available at SIMMARKET.
With its sleek and compact design, the S300 CBI is an ideal choice for various missions, including training, aerial photography, and personal transportation. Its powerful engine and agile maneuverability make it a joy to fly, and the Nemeth Designs team has worked tirelessly to replicate these characteristics in their MSFS rendition.
This helicopter add-on boasts an array of impressive features that contribute to its immersive and realistic simulation. The highly detailed exterior model captures the fine nuances of the Schweizer S300 CBI, from its accurately modeled rotor blades and detailed cockpit to its realistic lighting effects and liveries.
Inside the cockpit, pilots will find a meticulously modeled and fully functional instrument panel, complete with realistic avionics and systems. The attention to detail extends to the dynamic behavior of the aircraft, including accurate flight dynamics, responsive controls, and authentic sound effects, further enhancing the overall simulation experience.
Nemeth Designs has recently announced the release of an update for their beautiful helicopter model, the Schweizer S300 CBI, specifically designed for Microsoft Flight Simulator platform. This update, labeled as version 1.0.1, addresses an issue with the trim function that caused the helicopter to become uncontrollable under certain realism settings.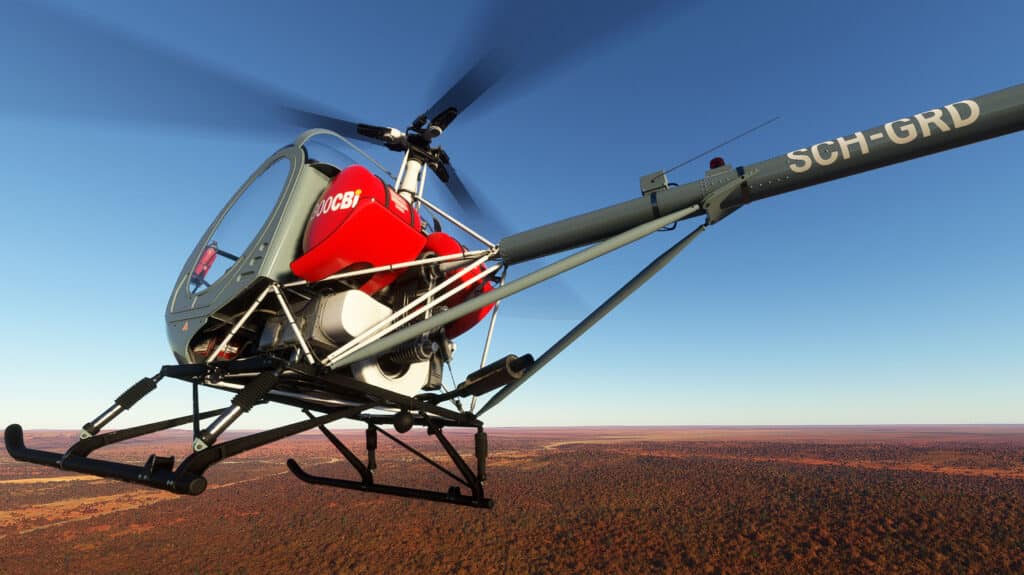 In the initial product version of the S300, users encountered difficulties in maintaining control of the helicopter due to a malfunctioning trim function. The trim function is crucial for adjusting the aircraft's control surfaces to maintain stable flight conditions. However, the improper functioning of the trim function in the initial release of the S300 for MSFS led to an unstable flight experience for pilots.
To rectify this issue and provide a more realistic and enjoyable flying experience, Nemeth Designs promptly released the updated package. The v1.0.1 update specifically focuses on fixing the trim function, ensuring that it operates correctly and allows for precise control of the helicopter's flight characteristics.
The first customers who have previously purchased the Nemeth Designs S300 helicopter for MSFS are advised to check if they have the latest updated package from their SIMMARKET account. By doing so, they will gain access to the improved version and can take advantage of the corrected trim function. This update is essential for enhancing the overall flight dynamics and control of the S300 helicopter.