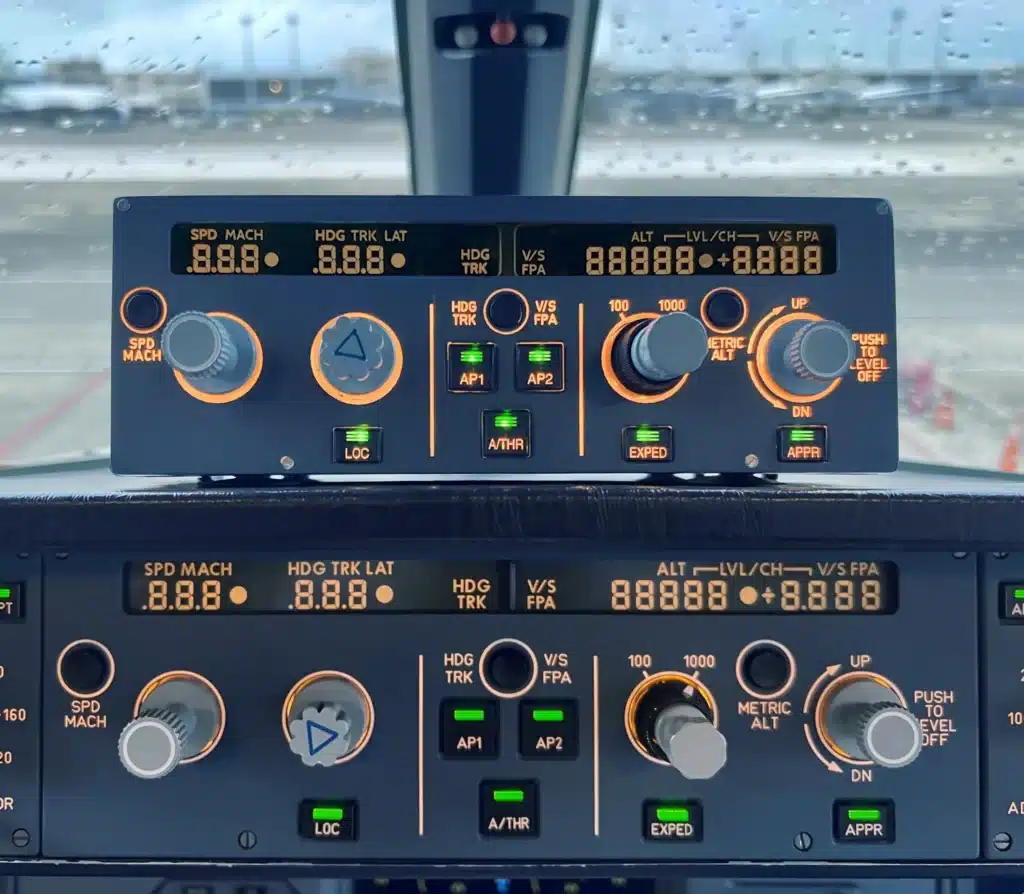 Excitement is reaching new heights as we enter the final 72 hours of the groundbreaking miniFCU Kickstarter campaign! Developed by experienced Airbus captains, miniFCU is a game-changing autopilot control interface designed for flight simulation enthusiasts.
Its debut has been an unprecedented success. In just 1 minute, miniFCU surpassed its initial funding goal, leaving the team in awe of the overwhelming response from the community. Then continued to soar towards US$500,000 afterward, reflecting the unwavering trust and immense interest from simmers.
miniFCU promises an unparalleled level of realism and immersion, replicating the profile and control mechanism found in the actual Airbus™ Flight Control Unit. With its remarkable attention to detail and custom-built LCD display, every intricate aspect is showcased with astonishing accuracy.
Now, in response to the intense demand from their backers, the miniCOCKPIT team has announced support for Fenix A320ceo. This support includes knobs/buttons input and annunciators output. The team will continue their endeavour in establishing collaboration with Fenix team to bring about full support in the future. Visit https://fb.watch/l8TFvTCJoc/ for more information. 
Good things come in pairs, the team is also extremely delighted to announce an official collaboration with Mobiflight team. An upgrade of the microcontroller is being introduced to make miniFCU compatible with Mobiflight, allowing day 1 access to this highly versatile, free open-source software. With Mobiflight, users will be able to control virtually all aircraft in the sim. From Boeing 747 to F-18 to X-Wing, the possibility is only limited by your imagination!
As the campaign comes near its conclusion, this is the final opportunity to secure your miniFCU at Early Bird price of $159! Visit the miniFCU Kickstarter page and make your pledge before the campaign ends on June 30th, 12:00 EDT/16:00UTC. Join the growing community of aviation enthusiasts who have embraced the miniFCU revolution.