As the world of flight simulation continues to evolve and expand, iniBuilds is at the forefront of delivering high-quality aircraft add-ons for Microsoft Flight Simulator. With their latest project, the iniBuilds A300-600R Airliner, the team aims to provide an unparalleled experience for virtual pilots. In this article, we'll take a closer look at some of the exciting features and advancements that await users in this highly anticipated release.
The iniBuilds A300-600R has been in development for several months, with the team dedicating their efforts to recreating the aircraft's exterior model to the highest level of detail. By utilizing a combination of 8K and 4K PBR textures, the aircraft boasts stunning visual fidelity that truly captures the essence of the iconic A300. Realistic decals, wear & tear, and carefully placed dirt further enhance the authenticity, making it a visually immersive experience.
One of the standout features of the iniBuilds A300-600R is its extensive range of cargo loads. With this aircraft, virtual pilots can embark on exhilarating journeys to various destinations, each offering unique opportunities. Whether it's transporting an F1 car to a thrilling race in Bahrain or carrying precious cargo for an important client, the iniBuilds A300-600R allows users to indulge in extraordinary adventures where the sky is no longer the limit.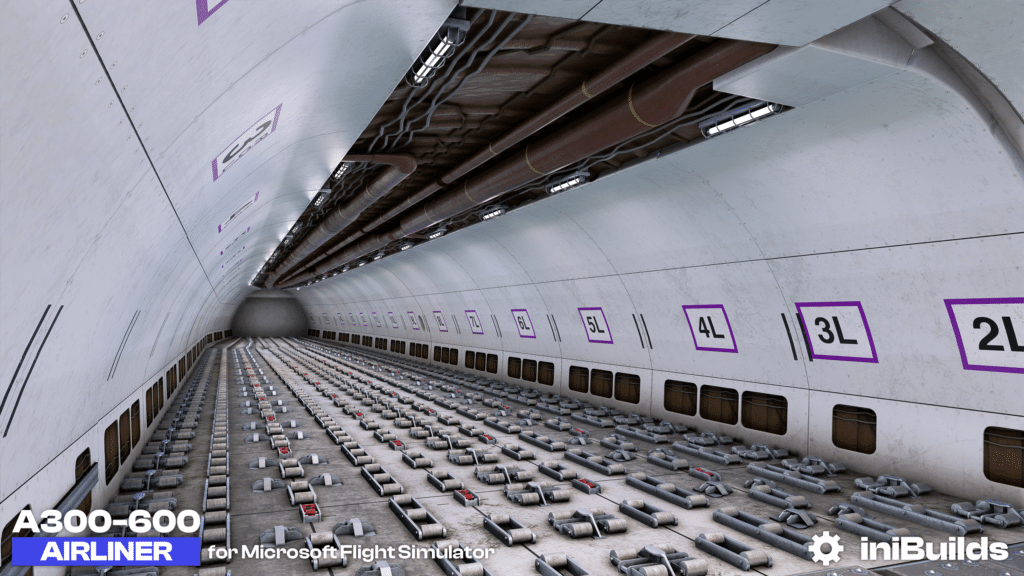 To further enhance the cargo hauling experience, iniBuilds is developing innovative features in iniManager tool, which will be showcased separately. They promise it will allow to handle the cargo operations to the next level, probably for the selection of goods and their custom placement in the cargo bay.
The A300-600R by iniBuilds goes beyond just visual and cargo enhancements. It offers a comprehensive systems simulation, ensuring an authentic flight model that faithfully replicates the handling, performance, and behavior of the real-life aircraft. This attention to detail allows virtual pilots to experience the thrill of flying the A300-600R as if they were sitting in the captain's seat, creating an unparalleled level of immersion.
Additionally, the iniBuilds A300-600R will feature a full ACARS/CPDLC simulation, including SimBrief integration, providing an advanced level of communication and data exchange between the virtual cockpit and external systems. With support for both classic and modern pedestal options, users have the flexibility to customize their virtual cockpit to suit their preferences.
Another notable feature is the Navigraph charts compatibility, which will be integrated into a feature-rich Electronic Flight Bag (EFB). This inclusion will provide pilots with easy access to comprehensive navigation charts, enhancing situational awareness and facilitating smooth and realistic flight operations. Furthermore, the EFB will also incorporate comprehensive cargo operation simulation, allowing users to plan and execute cargo-related tasks with precision and authenticity.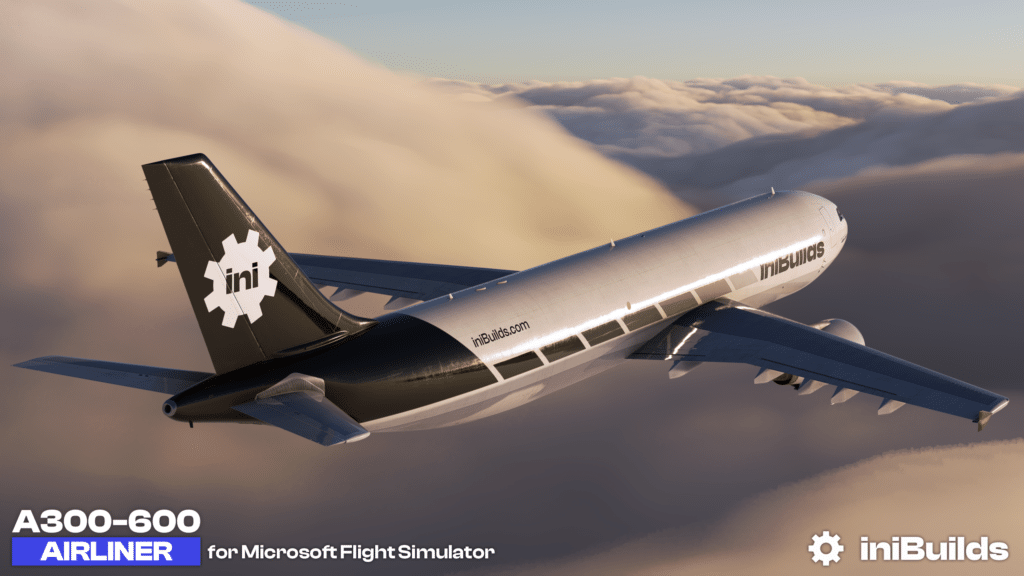 To ensure an immersive and realistic audio experience, iniBuilds has created a custom WWise sound set for the A300-600R. This sound set includes authentic recordings from the real aircraft, dynamically balanced within a 3D environment. The result is an audio experience that further enhances the overall immersion, making users feel as if they are truly in the cockpit of the A300-600R.
As a testament to iniBuilds' commitment to realism and variety, the A300-600R will come with numerous liveries. These liveries, both realistic and fictional, will be available for free via iniManager, offering users a wide range of options to customize their aircraft and create a unique flying experience.
Looking ahead, iniBuilds has exciting plans for the A300-600R. The release version will feature a fully modeled Freighter, catering to those who prefer cargo operations. Additionally, a passenger version, complete with a fully modeled cabin, will be introduced in a post-release update, further expanding the possibilities for virtual pilots.
In conclusion, the iniBuilds A300-600R for Microsoft Flight Simulator promises to deliver an exceptional airliner experience. From its visually stunning exterior model to its comprehensive systems simulation, this aircraft add-on embodies the dedication and passion of the iniBuilds team. With a host of exciting features and advancements, virtual pilots can look forward to embarking on thrilling adventures and immersing themselves in the world of aviation like never before. As the development progresses, iniBuilds will continue to provide updates, ensuring the community remains engaged and excited for the final release.