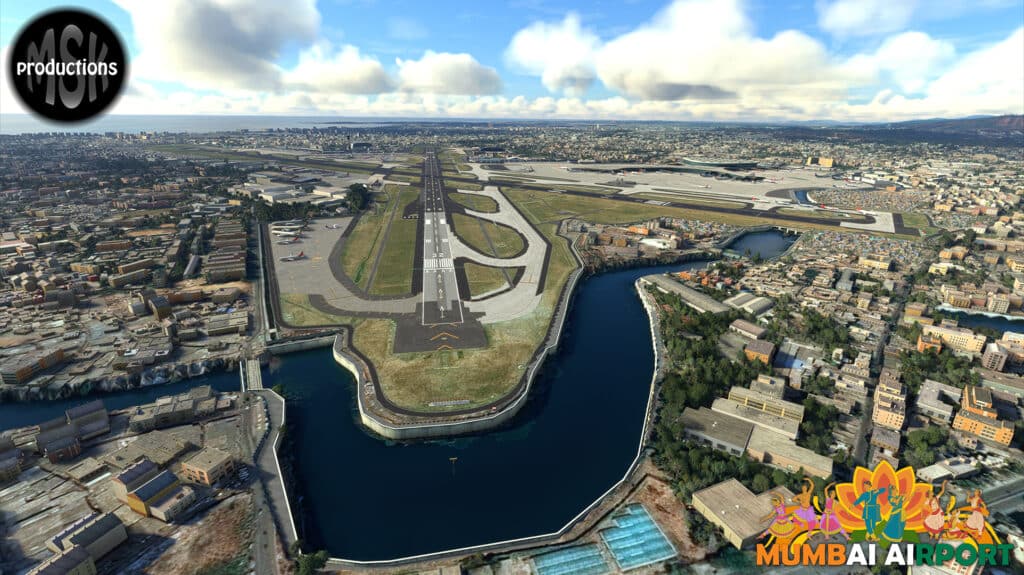 MSK Productions presents an exceptional offering for Microsoft Flight Simulator enthusiasts with their Mumbai Airport scenery. Capturing the vibrant essence of India's commercial capital, the package boasts detailed airport buildings, featuring PBR materials that add a sense of realism to the surroundings. The inclusion of 3D terrain, complete with rivers and bridges, further enhances the experience of flying over Mumbai.
Dynamic lighting and animated jetways contribute to the immersive atmosphere, while accurate ground polygons ensure smooth taxiing and parking experiences. Terminal interiors have been thoughtfully designed for both Terminals 1 and 2, creating a truly authentic airport feel.
As night falls, the stunning night textures illuminate Mumbai Airport, capturing the city's lively ambiance. Animated trains bustling around the airport and terraforming of the landscape add an extra touch of authenticity. With Mumbai being a significant international gateway, the inclusion of a wide array of airlines' focus and hub operations at the airport makes this scenery an essential addition for flight simulation enthusiasts looking to explore India's bustling aviation scene. Whether soaring above the city's iconic skyline or delving into the intricacies of terminal interiors, MSK Productions – VABB Mumbai Airport for Microsoft Flight Simulator promises an unforgettable virtual journey.
Experience the thrill of India's most populous city with MSK Productions' meticulous attention to detail and accurate representation of Chattrapathi Shivaji International Airport. This scenery package captures the essence of Mumbai's topography and landmarks, transporting virtual pilots to the heart of this bustling metropolis. With the airport serving as a significant hub for various airlines, the scenery promises to provide a seamless and realistic flying experience. Whether exploring the cityscape, admiring the dynamic lighting, or witnessing animated trains in action, MSK Productions – VABB Mumbai Airport at SIMMARKET ensures a captivating and immersive flight simulation adventure.
💻 With Siminstaller = MSFS Auto-Install and Auto-Update via SIMMARKET app