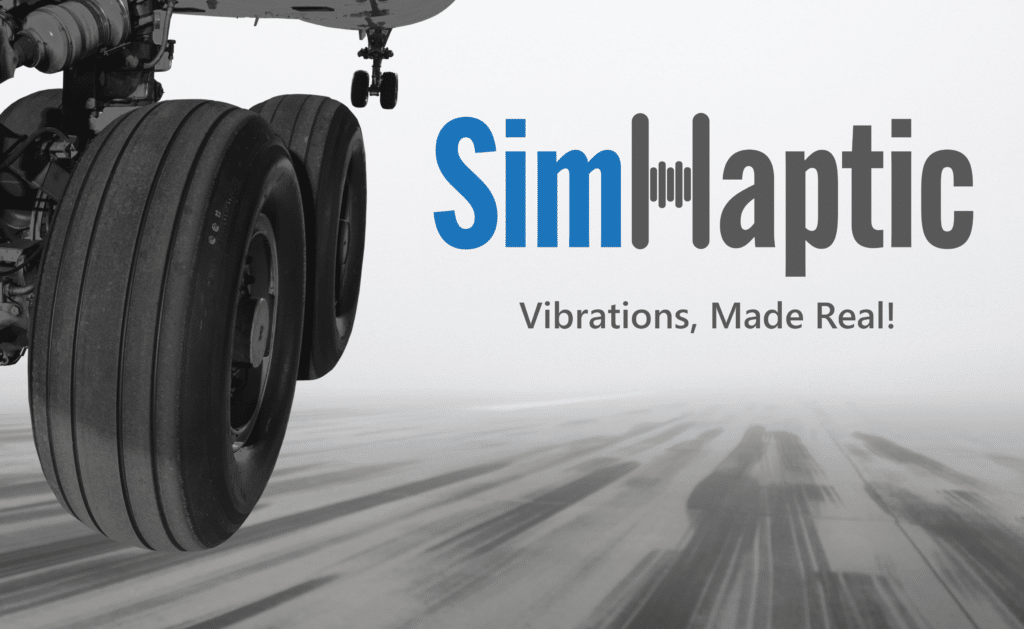 SimHaptic is a revolutionary add-on for flight simulators developed by the creators of FSRealistic and XPRealistic. Designed to bring an unparalleled level of realism to your flight simulation experience, SimHaptic provides thrilling haptic and vibrations feedback for Microsoft Flight Simulator 2020 and X-Plane 11/12 (with DCS support coming soon).
With support for various aircraft types, including helicopters, passenger jets, general aviation, and fighter jets, users can now feel lifelike vibrations customized for each aircraft they fly. The intuitive interface allows for easy customization and fine-tuning of the 26+ available effects, ensuring a personalized and immersive experience.
The SimHaptic application offers easy installation and compatibility with Windows 10/11. Users will need a dedicated audio card or USB audio adapter for their bass shaker to unlock the full potential of this add-on. Cloud profiles enable the sharing of settings with other SimHaptic users, making it simple to exchange and discover new configurations. Additionally, the add-on supports up to 6 bass shakers, enhancing the level of feedback even further. With the FMOD audio engine-based technology, SimHaptic guarantees high-quality audio for an exceptional flight simulation adventure.
For those who are uncertain about SimHaptic's capabilities, the developers offer a 7-day free trial to experience the power of haptic feedback firsthand. Whether you're a seasoned virtual pilot or a newcomer to flight simulation, SimHaptic promises to elevate your flying experiences by providing a unique and immersive dimension to your cockpit interactions. Embrace the full potential of your bass shaker and take flight like never before with SimHaptic!
A bass shaker device is also required like a ButtKicker, SRS ShakeKit, Dayton Audio Bass Shaker or any other.