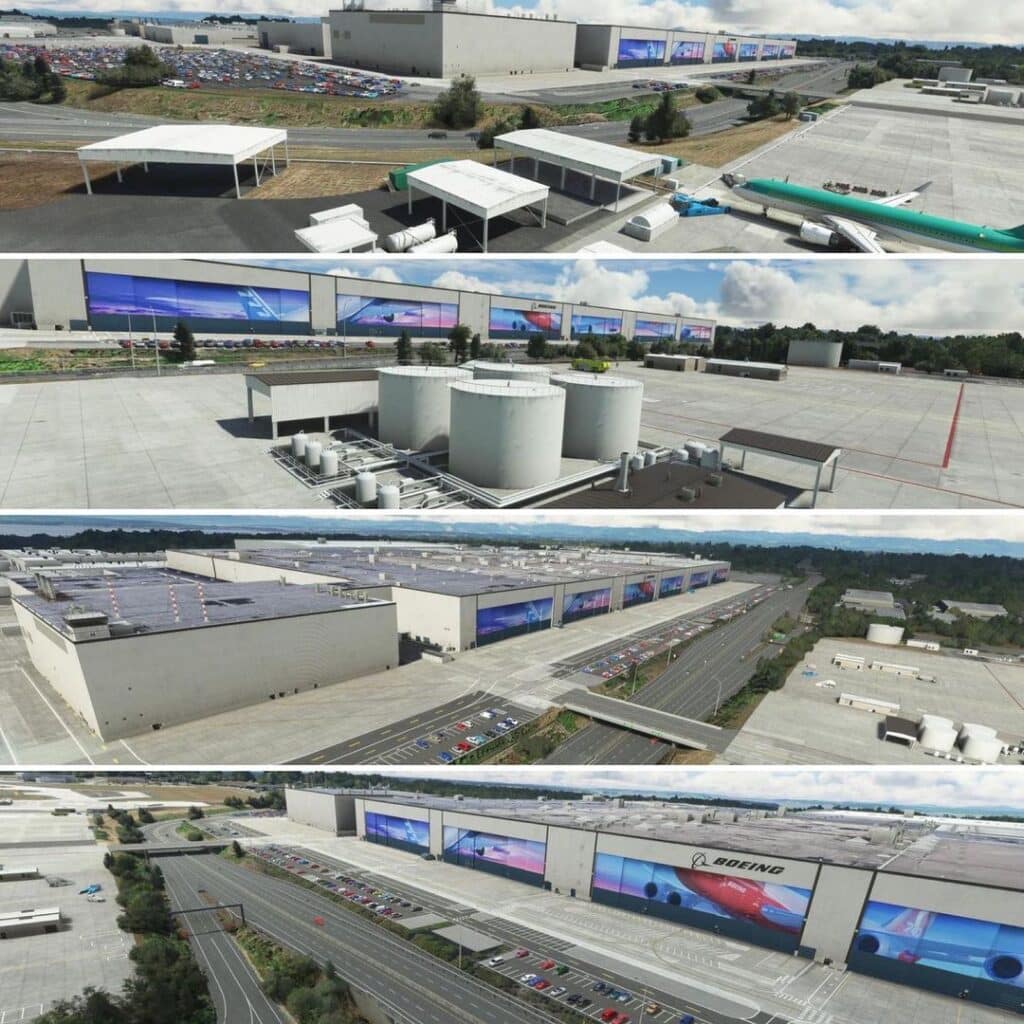 Drzewiecki Design shared a good load of preview screenshots of their upcoming scenery of KPAE Paine Field for MSFS, situated near Seattle in Washington, USA.
We have a good overview of the ground services vehicles, sheds, parking lots and the night lighting effects.
They expect to release in less than a month.