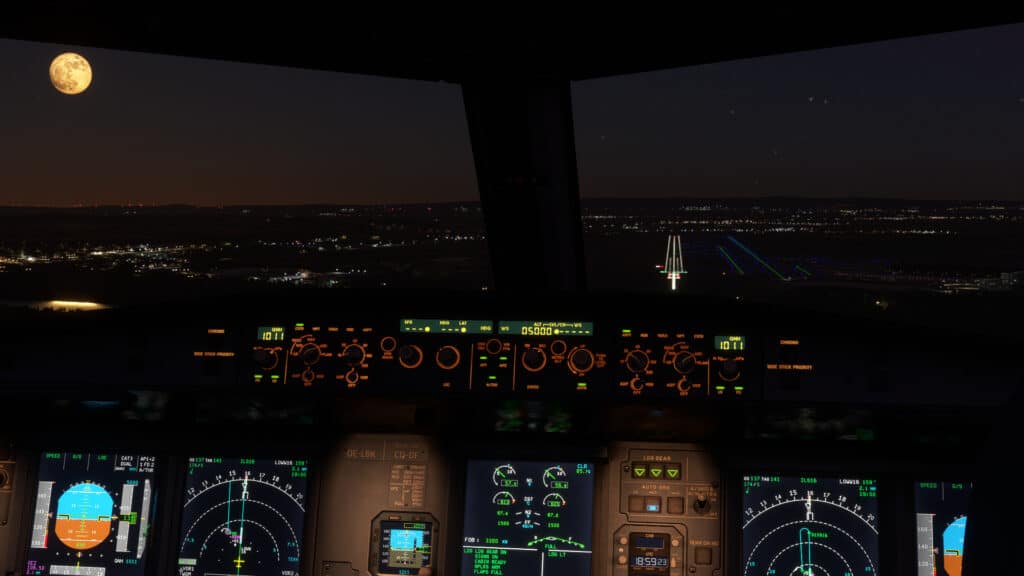 Exciting news is in store for aviation enthusiasts as the developers of Fenix announce the highly anticipated V2 rollout process for their A320 in Microsoft Flight Simulator. With this update, Fenix aims to provide a truly immersive and enhanced flying experience. The developers have thoughtfully split the update into two blocks to deliver substantial improvements without undue delay.
In V2 Block 1, pilots can expect an array of enhancements, including FBWv2, FMv2, new displays like ISIS, code-side performance optimizations, and numerous bug fixes. Furthermore, non-dependent avionics improvements, such as the new VNAV, will be featured. This initial block lays the foundation for Block 2, which is expected to be completed by the end of September, 2023. Block 2 will introduce a new visual model, IAE and external engine model, further avionics fixes, and the eagerly anticipated EFBv2.
The developers' decision to split the update into two blocks allows them to gather valuable feedback from the community, helping them refine and perfect Block 2 for a better overall experience. To thank the loyal users for their patience, Fenix plans to release screenshots showcasing the stunning visual model progress for Block 2.
But that's not all; Fenix is also working on A321 and A319 aircraft, built on the strong foundation of V2 improvements. This expansion package is set to be released as a single offering by the end of the year, priced at GBP 39.99 (about EUR 46/ USD 51). In line with their commitment to providing the best experience for their customers, Fenix plans to introduce free sharklets for the A320, A321, and A319 in early 2024.
Fenix acknowledges the importance of transparency and openness with their user base. Sharing their roadmap allows pilots to understand their future plans and shows dedication to the continued development of their products. As the days progress, users can enjoy the already released improvements, while eagerly awaiting the forthcoming updates in the next month.
Fenix's dedication to delivering a high-quality, immersive experience in MSFS is evident in their meticulous approach to updates and expansions. With the promise of ongoing development and exciting new features, the future looks bright for Fenix and their devoted community of virtual aviators.