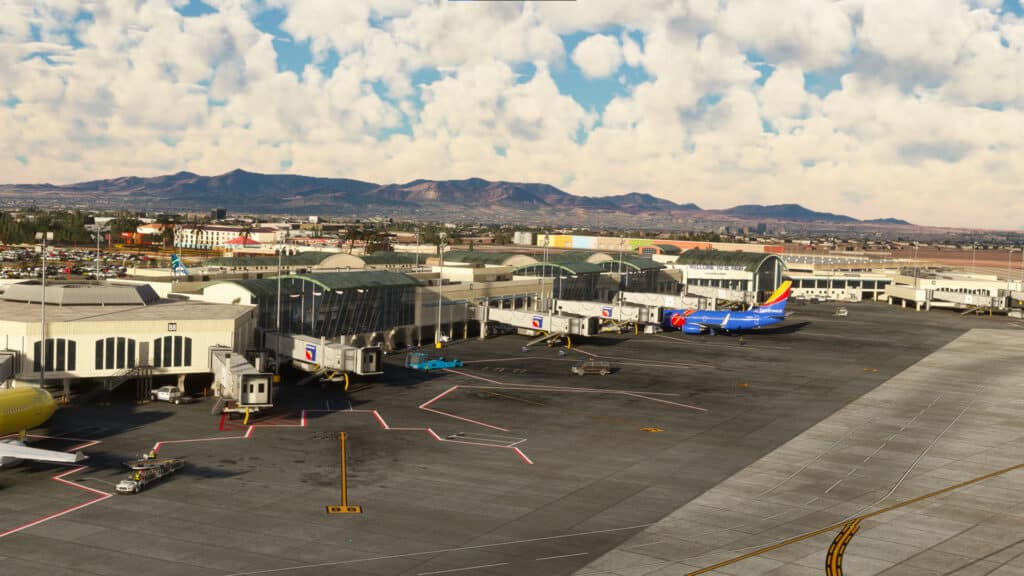 DominicDesignTeam presents KELP El Paso International Airport for MSFS, a must-have addition for flight simulation enthusiasts, now available at SIMMARKET. This scenery captures the essence of El Paso International, the busiest commercial airport in West Texas, Southern New Mexico, and Northern Mexico.
In 2022, it handled 3,667,439 passengers and 83,438 cargo operations, and now you can experience it with unparalleled realism. The scenery boasts a range of features that elevate your virtual flying experience. PBR textures bring surfaces to life with remarkable detail, while dynamic lighting ensures the airport shines both day and night. Real ground markings aid navigation in all conditions, and the custom jetway adds a personal touch to your adventures. Moreover, passenger animations and airport activities make KELP feel alive, simulating the hustle and bustle of a real airport. To top it off, AI aircraft parking codes are included for a hassle-free experience.
Embark on unforgettable virtual journeys from KELP El Paso International Airport, exploring its vibrant atmosphere and attention to detail. DominicDesignTeam's commitment to realism and precision sets this scenery apart, making it an essential addition to your MSFS collection. Don't miss this opportunity to soar to new heights in your virtual aviation adventures.
💻 With Siminstaller = MSFS Auto-Install and Auto-Update via SIMMARKET app