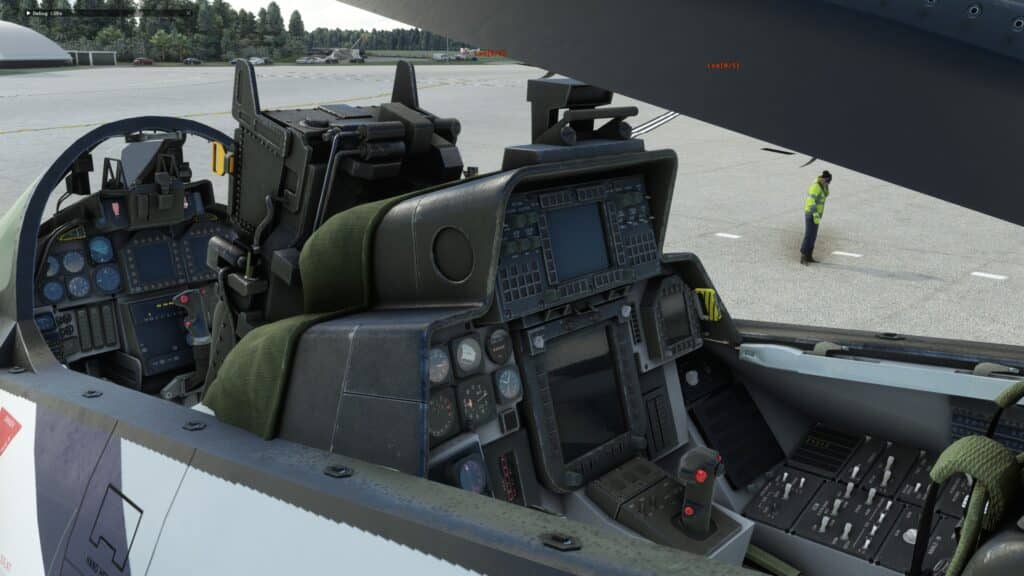 The world of flight simulation is abuzz with exciting developments as DC Designs continues to push the boundaries of realism and performance. This week, we dive into the latest development information about updates coming for three iconic aircraft in MSFS : the F-14D Tomcat, the F-15E Strike Eagle, and the legendary Concorde.
F-14D Tomcat Cockpit: The F-14D cockpit is nearing completion, and it's not just about appearances. CodenameJack is set to work his magic on avionics coding, aiming to make not only the D model but also the A and B models as close as possible to their real-world counterparts. While we have other projects in the pipeline, Jack assures us that this won't take too long. The promise of a more realistic F-14 experience is on the horizon. The D variant will complete the existing versions of the F-14 A/B available here.
F-15E Strike Eagle Performance Update: The F-15E Strike Eagle has been experiencing some performance hiccups, especially on consoles. This is likely due to the recent avionics updates in MSFS. To address this, a quick update has been rolled out, adding power switches for all the Weapon Systems Officer (WSO) screens. By default, these screens are now "Off," reducing the strain on performance until a more comprehensive re-coding effort can be undertaken. This update is already live with Just Flight and will soon be available on the Marketplace. Stay tuned for a more extensive update later in the year.
Concorde – The Grand Revamp: Buckle up for what promises to be the most extensive update of them all: Concorde. Work on this iconic supersonic aircraft is set to commence within a week. While the list of tasks is vast, expect nothing short of a transformation. Highlights include a complete re-texturing of the cockpit by Miltech Solutions, revamped exterior UV maps for enhanced detail, meticulous detailing inside and out with the assistance of the Brooklands Museum team's photographic materials, new special effects including wingtip vortexes and revised wing vapor clouds, and the inclusion of the CIVA INS system for those seeking an authentic experience. Keep in mind that these UV updates may render some add-on liveries obsolete, but the payoff in visual realism will be well worth it.
CJ Simulations Typhoon Update: Not to be overshadowed, the CJ Simulations Typhoon will also receive a comprehensive update. Expect greater detail both inside and out, and if scheduling permits, a texture rework courtesy of Miltech Solutions. Stay tuned for images of this exciting work, as well as updates on the Concorde overhaul.
In the world of flight simulation, attention to detail is paramount, and these updates are poised to deliver an unparalleled level of realism. Whether you're a fan of fast jets, supersonic travel, or sleek fighters, DC Designs is working tirelessly to ensure that your virtual skies are as true to life as possible. Keep your eyes on the horizon for these thrilling updates in the coming weeks and months.