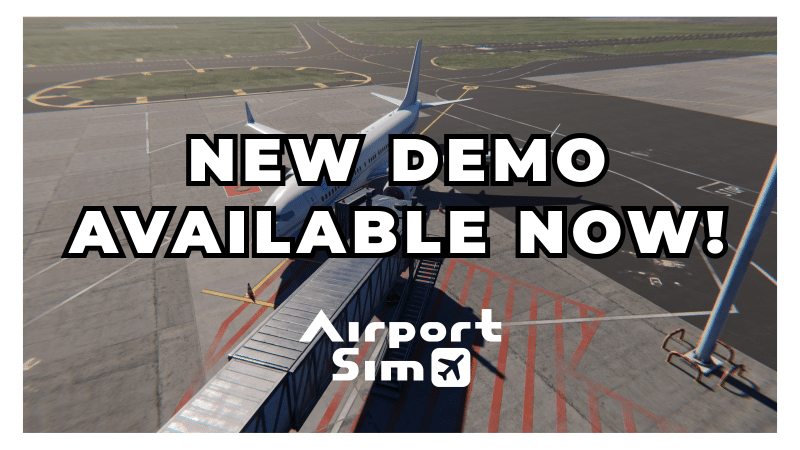 AirportSim has made a splash at Gamescom 2023 by unveiling an exciting new demo for its ground services simulator PC game. While not everyone could attend the event in person, the new demo introduces a host of exciting features and improvements compared to the previous version released in February. Key highlights include the addition of the popular Airbus A320 Neo aircraft, the introduction of Keflavik Airport as a new location, enhanced controller support with Xbox controllers, and a range of new vehicles for more realistic ground operations. The game also boasts functional buttons and levers for luggage loaders, improved camera systems, and a "quick travel" feature to enhance the player's experience.
The AirportSim team has made an effort to engage with the community and welcomes feedback from players through comments and their Discord channel. This commitment to player input ensures that the game continues to evolve based on user preferences and suggestions. Additionally, the team has hinted at significant news on the horizon, with the release of a new trailer in the works, further building excitement among fans and gamers.
For those attending Gamescom, the AirportSim team is available at their stand in the Business Hall, offering players the opportunity to meet them in person and discuss the game. In summary, the AirportSim Gamescom 2023 Demo promises to deliver an enhanced and immersive ground services simulation experience, making it an exciting time for aviation enthusiasts and simulation gamers.
The talented team of airport scenery designers – MK Studios – who are long time partners of SIMMARKET are involved in the game development to provide their 3D airports.
Watch the youtuber Blu Games streaming the test of this PC demo :
Older trailer of June 2022