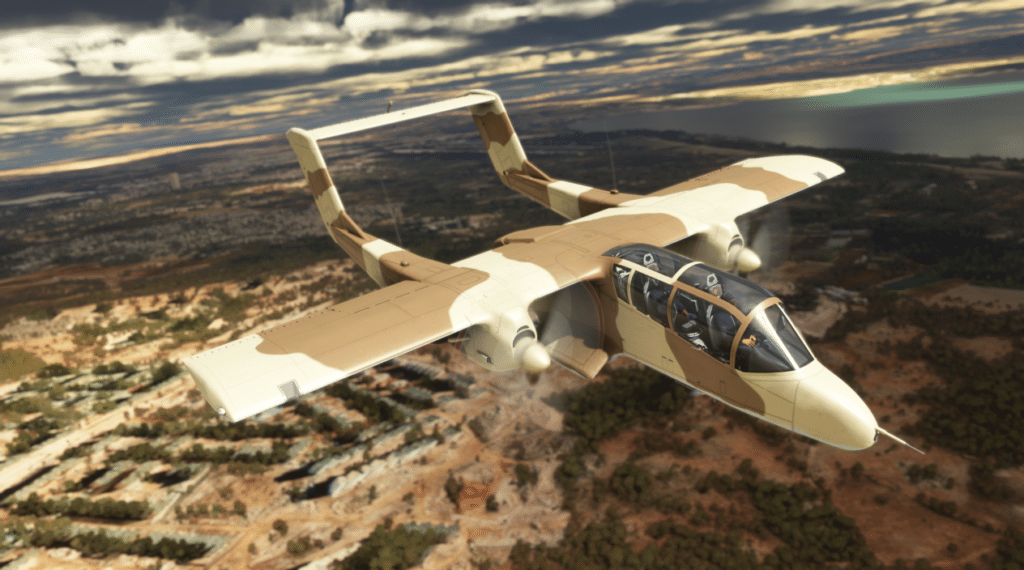 The flight simulation community is abuzz with excitement as AzurPoly, the creators of renowned add-ons like C160 Transall MSFS, Fouga Magister MSFS, and TB-30 Epsilon MSFS, is all set to unveil their latest project – the Bronco for Microsoft Flight Simulator. This new development comes alongside an invitation to join their Discord channel, a testament to the growing demand and enthusiasm from the flight sim community. Let's take a sneak peek at the exciting progress of the Bronco project.
Join the AzurPoly Discord Community
AzurPoly recognizes the importance of community engagement and has heeded the calls of enthusiasts by launching their Discord channel. This platform will serve as a hub for discussions, updates, and exclusive content related to their projects, including the highly anticipated Bronco. For those eager to stay in the loop and connect with fellow flight simulation enthusiasts, the invitation to join this Discord community is a golden opportunity.
Bronco MSFS – A Glimpse into the Project's Progress
AzurPoly is leaving no stone unturned in their quest to bring the Bronco to life in Microsoft Flight Simulator. Recent updates indicate that the 3D model and textures are well advanced, with meticulous attention to detail evident in every aspect of the aircraft's design. As these elements come together, the Bronco is gradually taking shape, leaving aviation enthusiasts and simmers with a sense of anticipation for what's to come.
Furthermore, the team has started implementing systems within the Bronco, a crucial step in creating an authentic and immersive experience for players. This suggests that not only will the aircraft look stunning, but it will also function realistically, enhancing the overall gameplay and realism.
Exclusive Screenshots in the "Previews" Section
For those hungry for more visual insights into the Bronco project, AzurPoly has a treat in store. Screenshots of the Bronco can be found in the "Previews" section of their Discord channel and they are reproduced below. These screenshots offer an up-close look at the painstaking craftsmanship that goes into developing their aircraft, providing a tantalizing taste of what players can expect when the project is complete.