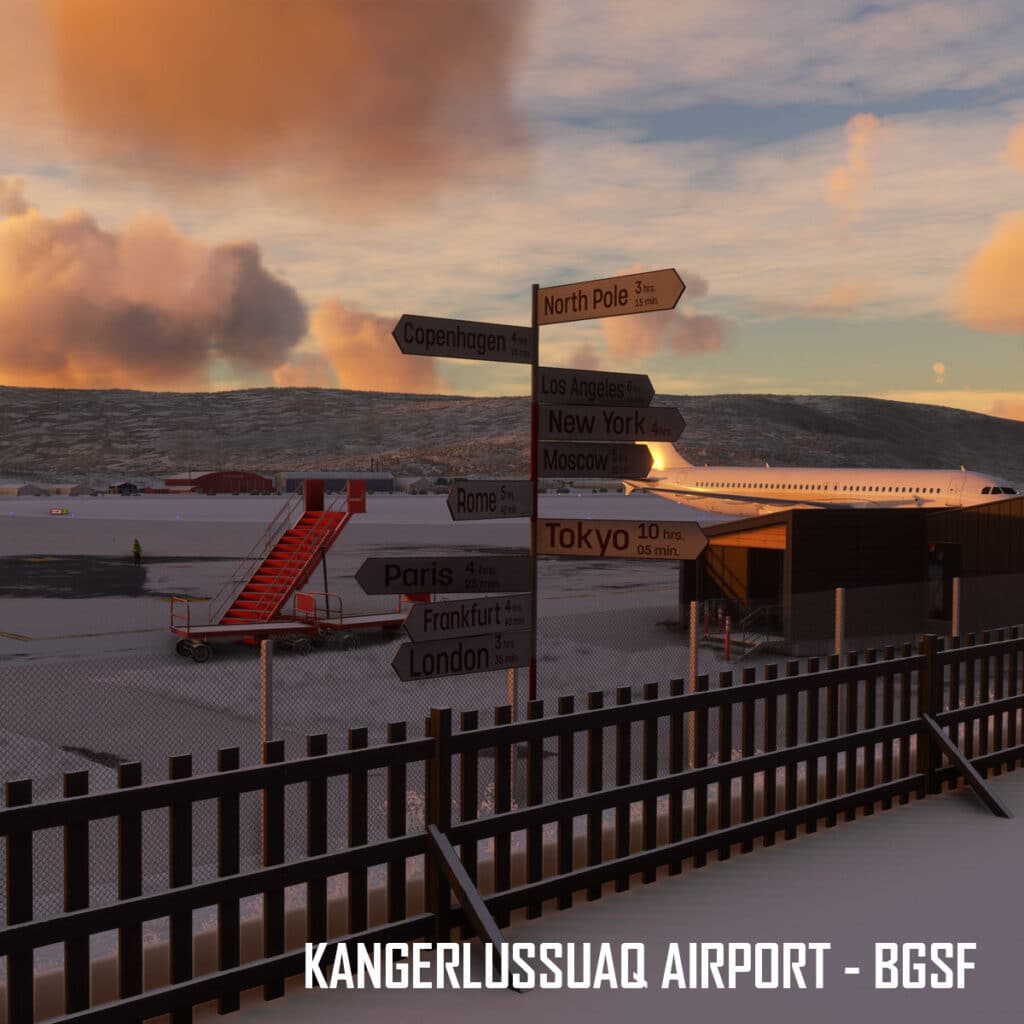 Prepare to embark on an exhilarating journey to the breathtaking landscapes of Greenland as MK Studios unveils a thrilling preview of Kangerlussuaq Airport in MSFS.
In this upcoming package, MK Studios brings to life the main gateway to Greenland, offering a tantalizing glimpse into the wild and beautiful north.
Find all existing products of MK Studios for MSFS and P3D at SIMMARKET.