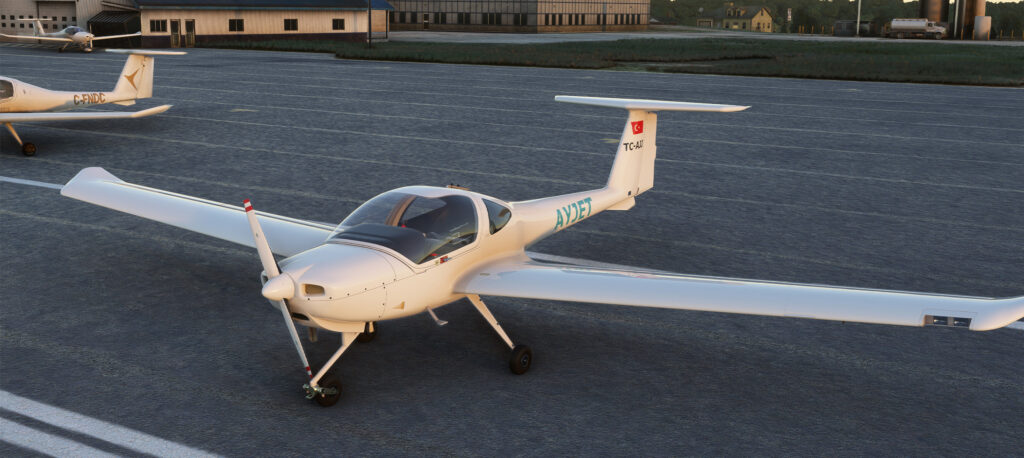 SimSolutions presents an exceptional addition to your virtual hangar of general aviation aircraft with their great DA20-C1 Eclipse for Microsoft Flight Simulator, now available on SIMMARKET. This two-seat, single-engine aircraft, first taking to the skies in 1991, has been a beloved choice for aviators worldwide.
SimSolutions has taken this iconic aircraft and transformed it into a virtual masterpiece, boasting high-resolution textures, user-friendly systems, and stunningly accurate modeling both inside and out.
One of the standout features of SimSolutions' DA20-C1 Eclipse is its meticulous attention to detail. The aircraft is fully modeled inside and out, featuring 4K PBR textures that bring every inch to life with stunning realism. The 3D cockpit is a marvel in itself, and it's modeled with real-world experience, ensuring that every switch, knob, and instrument feels just as it should. SimSolutions has even gone the extra mile by allowing you to interact with the aircraft by opening the canopy and fuel cap.
Pilots will also appreciate the inclusion of key avionics like the GTX 327 transponder and DAVTRON clock system. The addition of a SPad (Personal Interactive Device) enhances the immersion, and you can even toggle various elements like wheel fairings, the pilot character, as well as chocks and tie-downs. With SimSolutions' DA20-C1 Eclipse, your flight simulator experience will reach new heights of realism and enjoyment, making it a must-have for aviation enthusiasts on SIMMARKET.
💻 With Siminstaller = MSFS Auto-Install and Auto-Update via SIMMARKET app