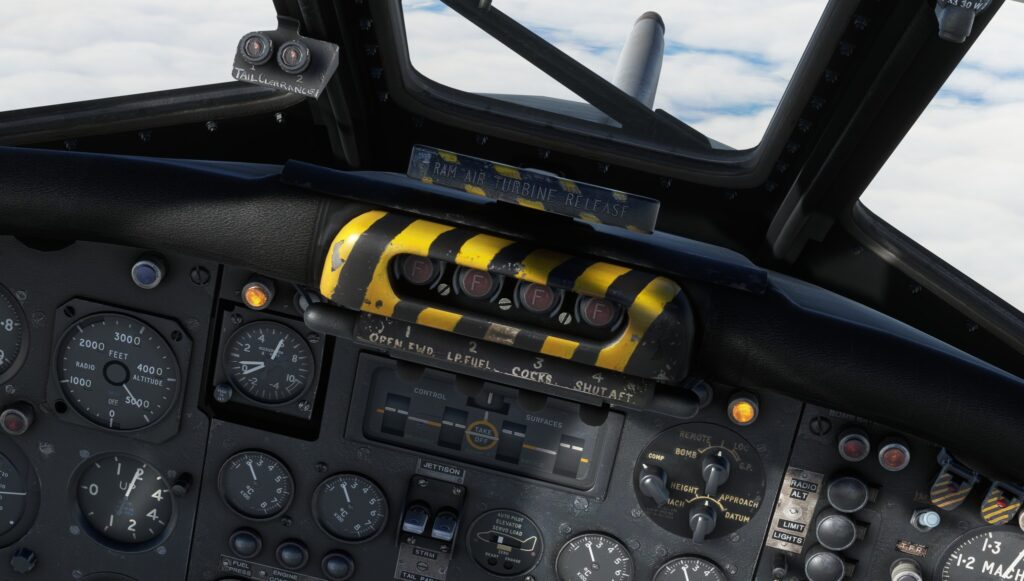 Just Flight's highly anticipated Avro Vulcan B Mk. 2, K.2 & MRR for Microsoft Flight Simulator is nearing its release, and the latest development blog update offers a tantalizing glimpse of what's in store. The highlight of this update is the stunning cockpit modeling and texture work, which has been meticulously crafted using reference materials. The result is a photorealistic cockpit with authentic wear and tear, providing a genuinely immersive experience.
In addition to the cockpit, Just Flight has addressed minor bugs in the exterior textures and liveries, ensuring a polished look for the Vulcan. System coding is now complete, with all aircraft systems fully functional in the simulator. The team is now focused on bug fixing and further refining the simulation to meet high standards.
One significant enhancement for the MSFS version is the inclusion of 3D-modeled panels from the aft cockpit, offering a more realistic and immersive experience. The development team is also incorporating a range of animations, from movable armrests to fully animated sun visors, adding depth to the simulation. With sound previews on the horizon, the Avro Vulcan B Mk. 2 MSFS project is poised to deliver an exceptional and authentic flying experience to the flight simulation community.
Just Flight existing products at SIMMARKET :