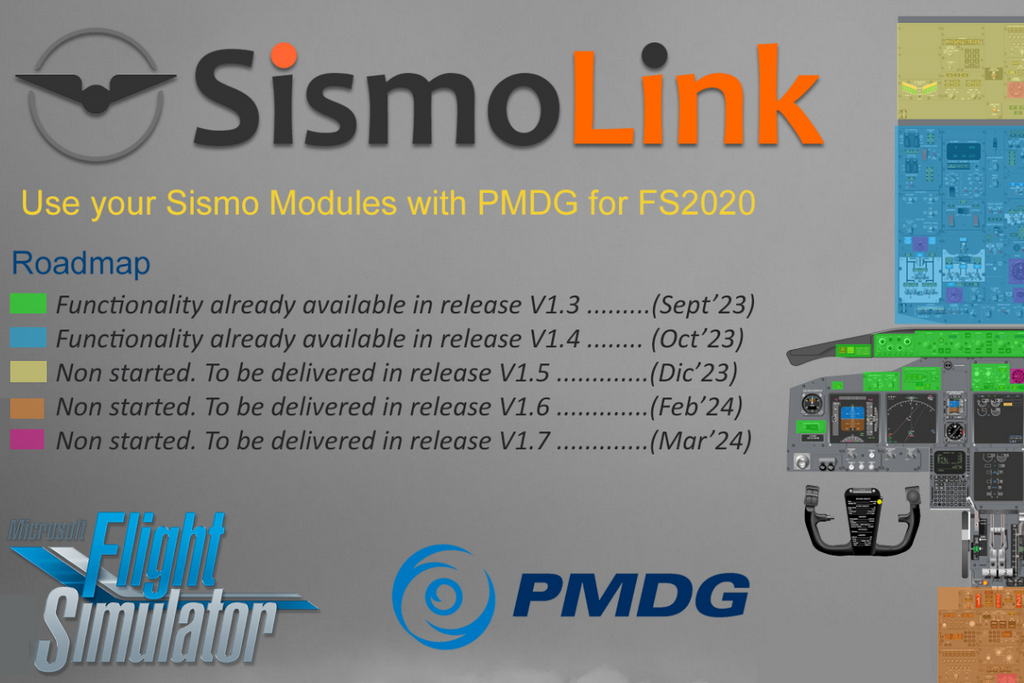 A new release of SismoLink has been delivered (v1.4), that includes FWD Overhead and correction of some bugs in MCP and MIP, as is forecasted in the published roadmap.
Sismo is working to have a full real simulator using PMDG and FS2020 just pushing a button, without any other action to be performed by the customer. Who else offers this functionality for the complete cockpit?
So far, Sismo is fully compatible with Prosim, iFly, Zibo738 and now with PMDG (partially).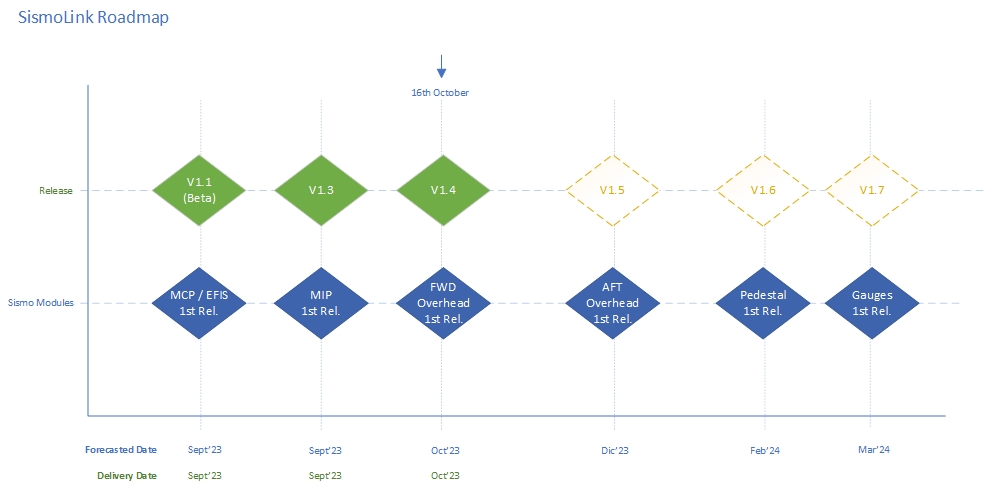 More information about the Spanish Sismo Hardware, see the website. And here about the SismoLink Project.