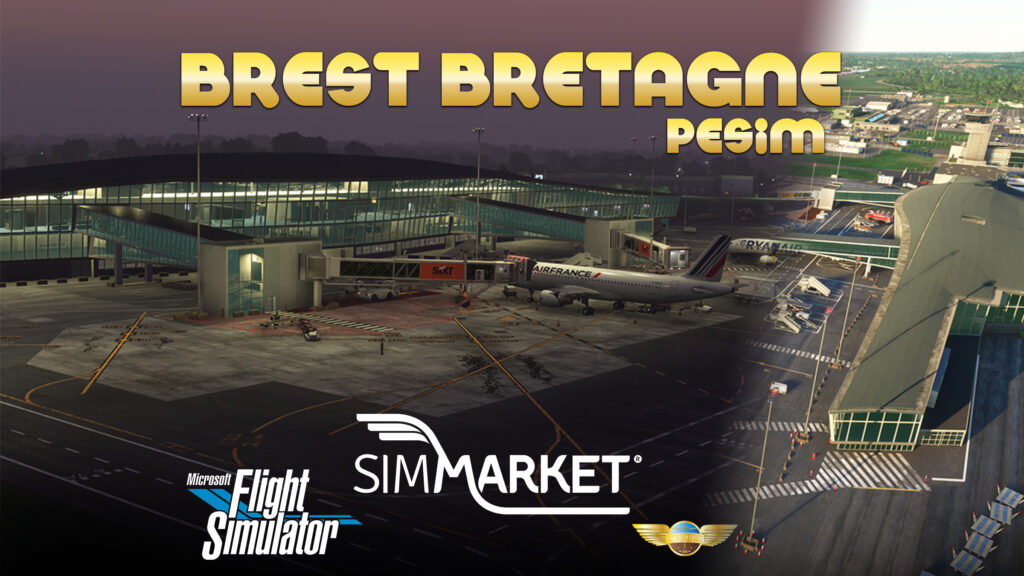 Pilot Experience Sim has released updates for two of their sceneries, Brest MSFS v1.0.1 and Ajaccio MSFS v1.2.0, enhancing the Microsoft Flight Simulator experience. In the Brest MSFS v1.0.1 update, issues with the pushback service have been fixed, ILS has been updated for more accurate landings, terminal objects' elevation has been improved for added realism, and the snow effect on interior objects now accurately reflects weather conditions. Rain and snow occluders have been added to the tower and terminal for improved immersion, and white bollard PBR rendering has been updated. Meanwhile, in the Ajaccio MSFS v1.2.0 update, overall realism is enhanced with improved ground textures, night lighting, and refined vegetation. Updated NavData ensures precise navigation in and around Ajaccio Napoleon Bonaparte Airport. These updates focus on delivering a more immersive and realistic virtual flying experience, making both destinations more captivating for MSFS enthusiasts.
Whether you're taking off from Brest Bretagne Airport in France or landing at Ajaccio Napoleon Bonaparte Airport on the picturesque island of Corsica, these updates from Pilot Experience Sim contribute to a heightened level of authenticity and visual quality. They bring an array of enhancements, from more accurate ILS and improved ground textures to refined lighting and vegetation, making the virtual aviation experience in MSFS even more captivating for flight enthusiasts.
Changelog Brest MSFS v1.0.1 :
Fixed missing pushback in Asobo airport services
Updated ILS
Updated few terminal objects elevation
Deleted snow effect on interior objects
Added rain/snow occluder on tower and terminal
Updated white bollard PBR
Ajaccio Corsica Airport LFKJ Update 1.2.0
Purchase LFKJ Ajaccio MSFS from SIMMARKET, and other Pilot Experience Sim airports for EUR 15 each when ordered at the same time. Offer valid with Bordeaux, Biarritz and Montpellier MSFS.