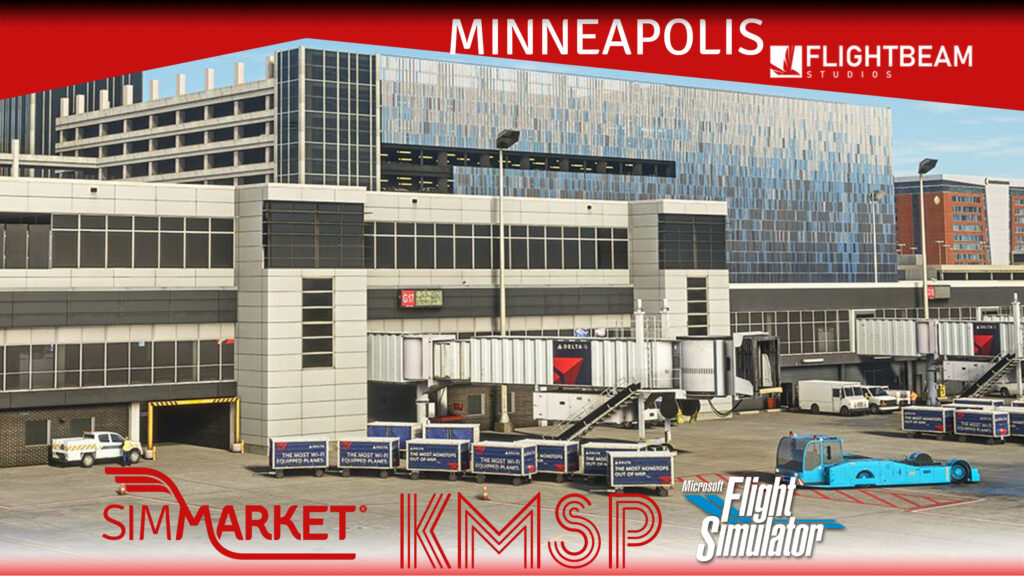 FlightBeam Studios presents KMSP Minneapolis-Saint Paul International Airport for Microsoft Flight Simulator, a meticulously crafted scenery that immerses you in the largest and busiest airport in the Upper Midwest region of the United States. This release showcases cutting-edge technology and years of expertise in AAA titles.
The airport has been recreated with an attention to detail that captures every facet of its terminals, ensuring an authentic experience whether you're at a gate or on final approach. The product boasts a host of features that enhance your simulation experience. These include real-world (2023) taxiway layouts and the latest construction updates, as well as highly detailed and realistic 4096×4096 textures. Flightbeam Gen-5 dynamic jetways with custom signage, multi-layered hand-painted ground textures with PBR and custom decals, and passenger models at various gates further contribute to the immersion. Additionally, the inclusion of Flightbeam SoundFX, derived from actual airport recordings, adds an extra layer of authenticity.
In addition to exterior details, KMSP also offers key interior areas within the terminal, animated inset and elevated runway guard lights, and a wealth of custom tarmac objects modeled after real airport features. FlightBeam Studios has prioritized state-of-the-art optimization techniques to ensure exceptional performance across a wide range of machines, delivering a seamless and visually stunning experience for all virtual pilots. Don't miss out on this opportunity to explore Minneapolis-Saint Paul International Airport in unparalleled detail and realism. Order today at SIMMARKET.