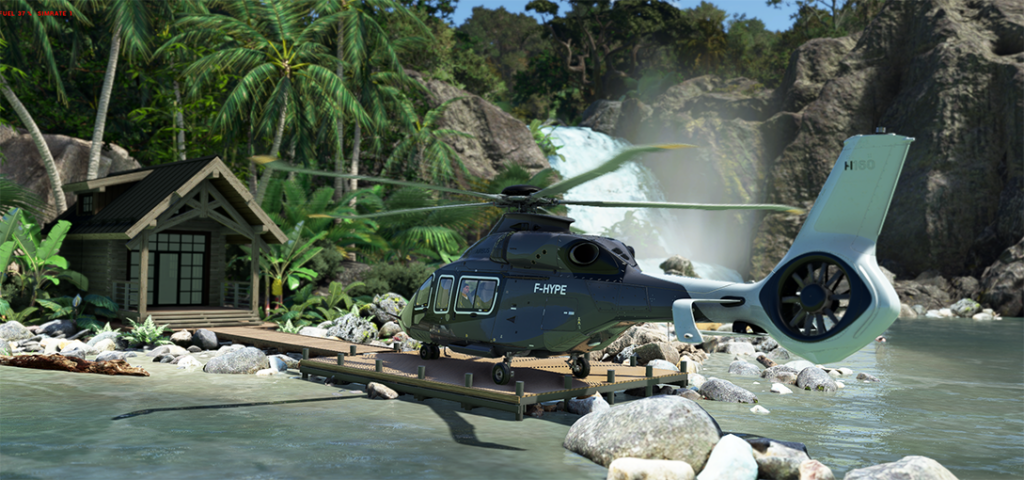 Explore the breathtaking beauty of the northernmost tip of the Philippines with Cli4D Designs' "A Tropical Adventure" scenery for Microsoft Flight Simulator, available now at SIMMARKET. This immersive add-on covers an area at the border of the Cagayan Valley and Ilocos Norte provinces, known for its stunning rocky coastlines and pristine white beaches. If you're looking for a tropical adventure in the virtual skies, this is the perfect destination.
This remarkable scenery offers a plethora of features to enhance your flying experience. You'll find kilometers of rocky coastline, making for incredible coastal flights. Additionally, there are mountain roads, both tarmac and gravel, for those who prefer to explore by land. The landscape is adorned with numerous waterfalls, rivers, short grass landing strips, beach resorts, and lush tropical vegetation, creating a rich and dynamic environment to explore. Whether you're into fixed-wing aircraft or helicopters, you'll discover an abundance of helipads and parking options, ensuring you have various ways to begin your adventure.
With its stunning landscapes and diverse terrain, "A Tropical Adventure" by Cli4D Designs promises an exhilarating and picturesque experience for flight enthusiasts in Microsoft Flight Simulator. So, start your journey from Z25M, RP60, RP61, RP62, or any nearby parking and helipad locations, and immerse yourself in the beauty of the Philippines' northernmost region. Get your copy now at SIMMARKET and embark on an unforgettable tropical adventure.
💻 With Siminstaller = MSFS Auto-Install and Auto-Update via SIMMARKET app