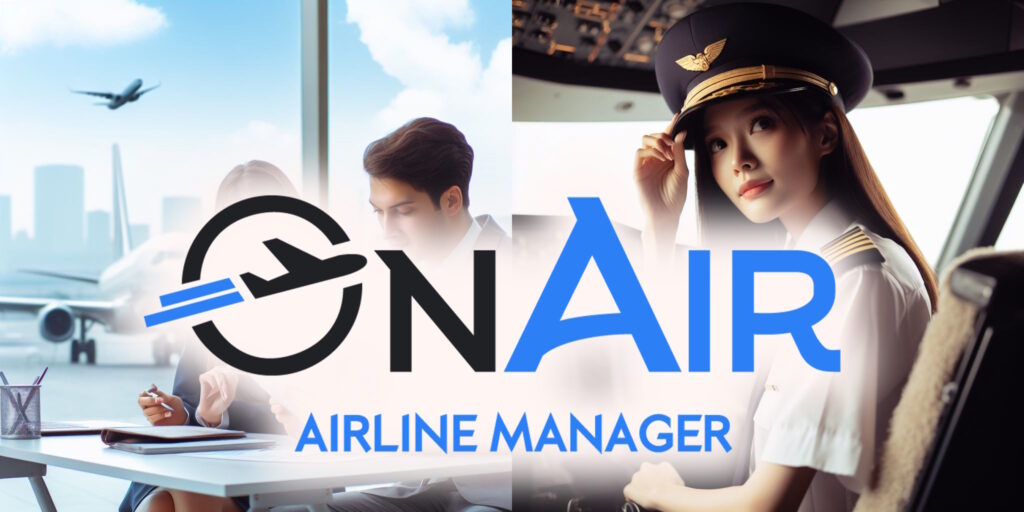 You can use OnAir Airline Manager as a career mode for flight simulator to tell you where to fly, however, OnAir is actually a full-blown multiplayer economic simulator that can be played even without any kind of flight simulation software holding its hand. Its depth, details and features are unparalleled.
OnAir comes as an easy to install app for Windows. At the moment it is compatible with Microsoft Flight Simulator, Prepar3D, XP 11/12 and FSX Steam Edition. You can also use OnAir as a stand alone add-on and just hire AI pilots to fly your airplanes as your company slowly goes from a small single engine flying around running errands to a mega corporation packed with widebody jets.
When you first open the app, you are greeted with a choice. There are three servers available. These servers increase in difficulty from left to right. You can also open separate companies in all of the three servers.
The exact difference between the three servers can be found on the manual as the information on the app itself is not exhaustive. One of the differences worth mentioning is that, if you want to start a VA with your friends using OnAir, you have a 10 people limit UNLESS you choose the Thunder server. Choosing the Thunder server grants you unlimited members but you will not be able to hire NPC pilots for your company.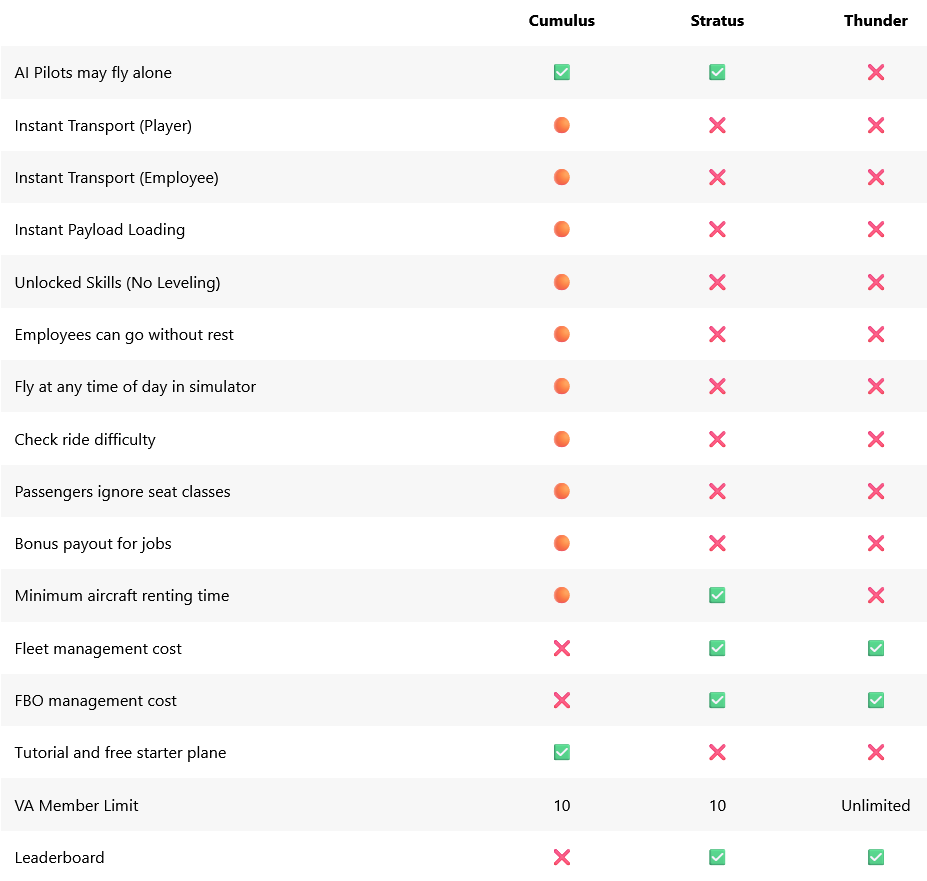 So what makes OnAir stand out?
OnAir has a very developed management system that includes accounting and financial reports that mimic the real world. Most tycoon games just inform you of how much money is in your bank account. OnAir, on the other hand, has balance sheets, cash flow statements and income statements not to mention financial ratios that are used in real financial reports. If flight simulators can help learn about real world aviation, OnAir does the same with your business skills.
But what can you do on OnAir?
Besides hauling all kinds of cargo and pax all over the world as you make more and more money to purchase new, faster, bigger and better aircraft, you can also perform sightseeing, rescue, fighter, glider and offshore missions. Please be aware that the last one requires Aerosoft Landmarks North Sea.
But wait, there's more! Why just haul other peoples cargo when you can also PRODUCE those goods? OnAir allows you to expand the business upstream and setup your own factories. This feature is called Industries and it's currently in BETA. With Industries you can, for example, build a fishing camp somewhere in the world and then sell your fish for profit. Or you might go the extra step and have your own canning business using the fish as your raw material. The choice is yours and the possibilities to expand your empire are countless.
How about player interaction?
With OnAir you can also form a VA or join an existing one. There are certain jobs that NPCs can not perform, so partnering up with your friends can give you the edge to climb those leaderboards with a higher vertical speed!
Even without a VA, the world is shared with other players. You will be able to see other human players flying in real time on the world map. And if you happen to land at a busy airport you can pull up the events log and see the fuel bought on that FBO, the jobs completed by other players and even the virtual pilots that are spending the night there. Industries and the second hand aircraft market are also part of the multiplayer world. Meaning you can buy and sell aircraft to other players.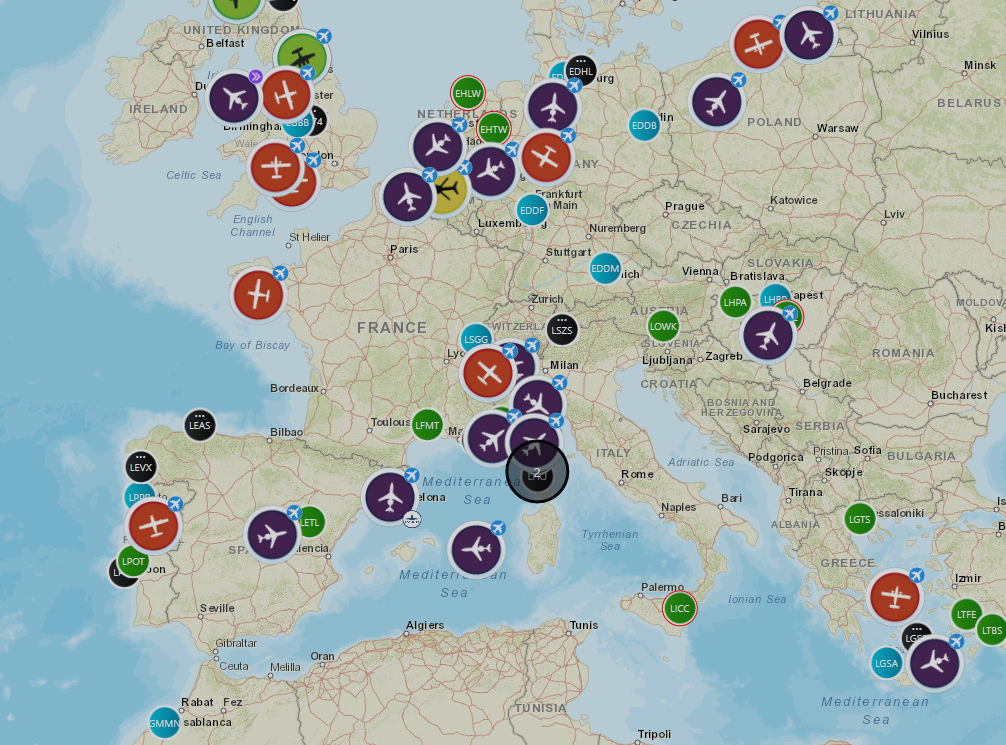 Can I fly my favourite aircraft?
You can even fly gliders and fighters! That should be an indication of how extensive the aircraft database is. It is massive and filled with payware and freeware addons for all the different simulators. With new aircraft being added on a regular basis. You can also join OnAir on Discord if you have a question about an add-on or feel that a specific aircraft should be added to their database.
One of my favourite aircraft to haul cargo with is the Daher Kodiak 100. With its STOL performance you can beat the competition by landing on airfields so rough they would not even dare looking at. Or maybe you want to go bigger and faster, you can't go wrong with the MD-80 by Leonardo. A true to life airliner that will make you a lot of money.
How do I purchase OnAir?
OnAir is a subscription based add-on that can be purchased on SimMarket in batches of 1, 3, 6, 12 or 24 month at a time. The longer the subscription purchase the more you can save per month.