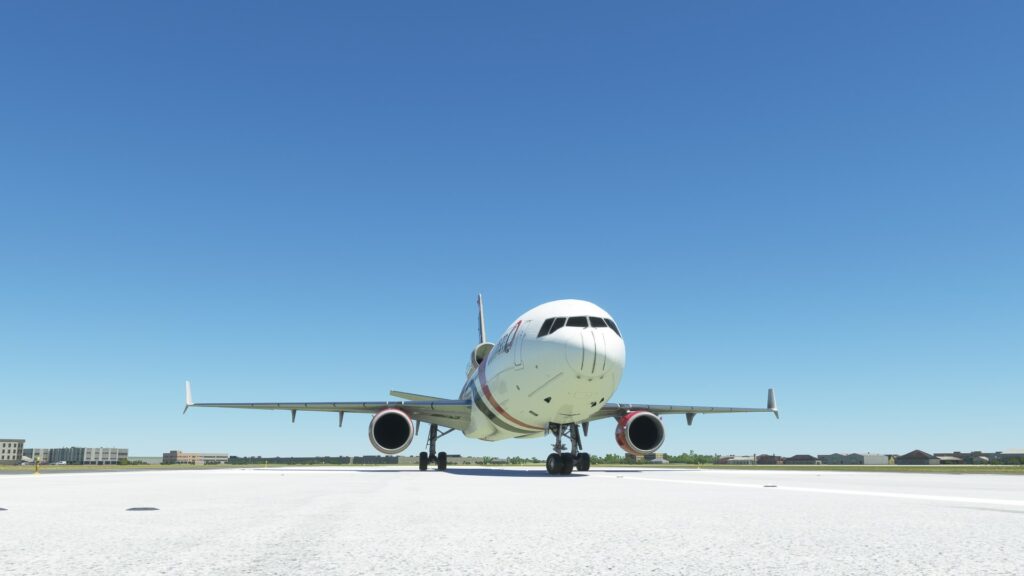 TFDi Design have good news for the first 1'000 customers of their MD-11 Collector's Edition for Microsoft Flight Simulator 2020, because it's now available for the holders of this licence sold as Pre-Sale. This release comes with a host of features and details that promise to make it one of the most immersive and true-to-life aircraft in the MSFS world.
The TFDi Design MD-11 boasts an incredibly realistic cockpit and passenger cabin, with 4K textures, custom animations, and real-life measurements and photos used as references. The attention to detail extends to its systems, featuring an advanced flight management system, autoflight system, and comprehensive onboard systems that simulate electrical, pneumatic, hydraulic, and fuel systems seamlessly. Additionally, the aircraft's displays have been meticulously designed to replicate the behavior of the real MD-11.
One of the most noteworthy aspects of this aircraft is its versatility. It offers both Pratt & Whitney and General Electric engine options, allowing users to choose the engine that best matches real-world operations. Furthermore, the TFDi Design MD-11 provides various customer options, such as engine tape display modifications, and even offers a cargo variant, transforming the passenger cabin into a cargo hold. For those seeking a more challenging and unpredictable experience, the Extended Simulation Package introduces random operational failures, partial circuit breaker functionality, and the ability to share control of failures with a friend remotely. As a Boeing Officially Licensed Product, this MD-11 offers an authentic experience to aviation enthusiasts. While the product is still in development and set for release in early 2024, pre-ordering guarantees access during the early-access phase for MSFS 2020 and other compatible simulators, including Lockheed Martin Prepar3D versions. With its unparalleled attention to detail and versatility, the TFDi Design MD-11 promises to be a game-changer in the world of flight simulation.
Watch the streaming Early Preview of Captain Mac :