Thanks to Venom Zero Productions you could be this pilot in the seat of this F-5 Tiger II. For in MSFS. F–5 is an agile, highly maneuverable, reliable supersonic fighter jet, combining advanced aerodynamic design, engine performance and low operating costs. Read more about it here.
This MSFS Aircraft Highlights include:
Outstanding external model with true-to-life liveries highlighting real world operators
Custom built cockpit (with limited switch interaction)
External Fuel Tanks and Weapons including AiM-9, MK-82, GBU-12 (managed through aircraft Payload and Fuel)
Martin Baker Ejection Seat
Basic Autopilot
External Lighting to match real aircraft
Interior cockpit backlit gauges
Ability to switch between Gun Reticle or Asobo HUD
Fully Animated Exterior Control Surfaces
Animated Gauges, Throttles, Stick, Rudder Pedals
Simulated Radar Scan (scan only; does not pick up targets)
Note: This aircraft is built for entertainment purposes only – Not designed for study level simulation.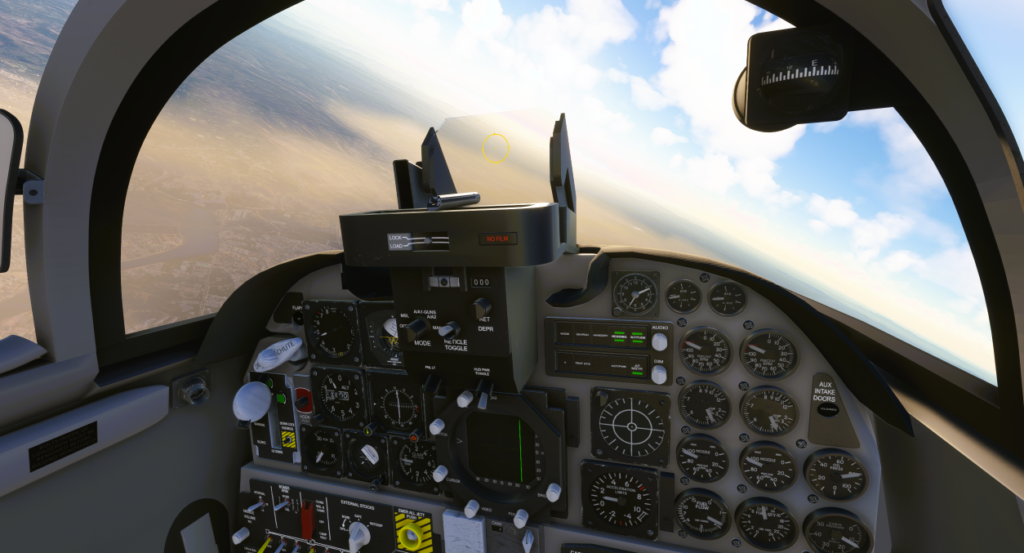 9 Liveries Included

US Navy VFC-111 Sundowners
US Navy VFC-13 Saints (Desert Camo)
US Navy VFC-13 Saints (All Black)
Fictional MiG-28 (TOP GUN Movie)
Swiss Air Force Skins (2)
Hellenic Air Force
USAF 58th Tactical Fighter Squadron
Iranian Air Force
Available via simMarket with more screenshots.