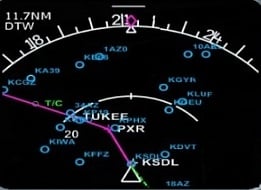 This upgrade integrates a MD80 style EHSI, and supports Navdata updates provided by Navigraph.
This update brings the total number of display gauges in the package to 9, along with 2 FMS's. All ISG1 gauges can be selectively mixed and matched into the aircraft/panel of your choice.
This update also provides fixes for some minor reported issues. This is a free upgrade for previous ISG1 customers. ISG gauges are available at simMarket and more information about ISG is available at the dedicated website.