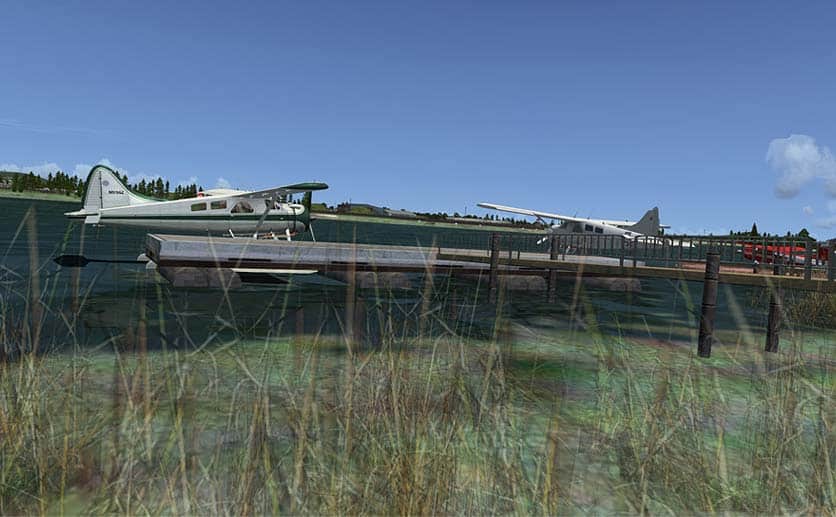 Should we define Andras Field as a social game in FSX ? It's a buzzword, but in reality, they follow in the footsteps of Lago Emma Field, a much older scenery that initiated  the concept of a fictive airfield where pilots can meet like a virtual aeroclub.
Aerosoft extended the concept somewhat with the purchase of virtual land to install your home, shed or even virtual office business if you want to be present there.
Version 1.20 landed in your orders history of the shop to bring " the brand new Andras Meridian VA terminal, Winter, Christmas tree, and new plot owners."  Feel free to leave comments about the activities and atmosphere that you are appreciating with Andras Field.